Former UFC Star Brendan Schaub Saves Multiple Children From Certain Death in a Horrifying Encounter
Published 08/18/2021, 11:05 PM EDT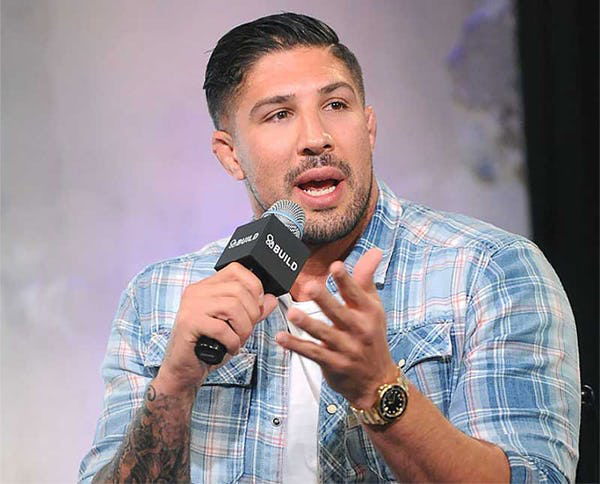 ---
---
The former UFC fighter turned podcast host, Brendan Schaub, in a recent podcast, detailed how he saved the lives of four children from a car wreck. Schaub was driving his car with his wife by his side when he saw a fatal crash. 
ADVERTISEMENT
Article continues below this ad
Reports suggest that the occupants of the car were a family of six. Four children, along with their parents. It is alleged that the father, who is now under arrest, intentionally drove his car on the wrong side of the road, causing a head-on collision with another vehicle. The accident took the life of the mother. The children, however, escaped with minor injuries.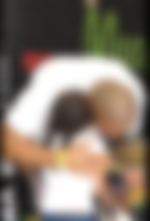 ADVERTISEMENT
Article continues below this ad
Brendan Schaub reveals harrowing details of a fatal car crash
In the most recent episode of his show, "The Fighter and the Kid", Schaub detailed exactly how he rescued four children from a fatal car crash. He said, "There's a 6 or 7-year-old on top of the car [waving for help], yelling for help and I'm like, 'Babe, that's a f**king kid. She's like, 'Just keep going,' and I'm like no, it's a kid. Then he's pointing down and there's two other kids in the car."
ADVERTISEMENT
Article continues below this ad
Schaub continued, "There's two kids and there's a bigger kid and he keeps going, 'I don't want to die, I don't want to die,' and I go, 'You're not going to die, buddy, you're not going to die.' So I break the window, we break some of the window out. It's already broke, I'm not like f**king Captain America, so I'm pulling all the shattered glass and I take the kid through [the window]."(h/t mmafighting.com)
#BREAKING: Prosecutors say Cesar Iban Torres, 31, drove the wrong way with the intent to kill his girlfriend and their four children. He is charged with murder, attempted murder, child abuse, assault with a deadly weapon and resisting arrest. https://t.co/FnF4MJ9w6p

— CBS Los Angeles (@CBSLA) August 16, 2021
ADVERTISEMENT
Article continues below this ad
'Big Brown' then revealed how he was able to get all the children out of the car and assist them till medical helped arrived. Brendan Schaub also went ahead and shared the funding links to help the family cover the funeral costs. 

What do you make of the incident and Brendan Schaub's quick response to help a family in need? Let us know in the comments below!