Francis Ngannou Channeled Memories From Rough Childhood To Fuel UFC Success
Published 03/31/2021, 10:24 AM EDT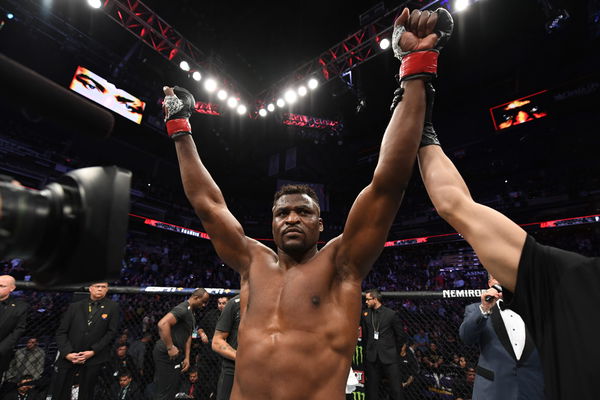 ---
---
Francis Ngannou is the Baddest Man on the Planet. If you don't believe us, it is signified through the big gold belt around his waist. Ngannou became UFC Heavyweight Champion by toppling Stipe Miocic at UFC 260, becoming the first Cameroonian fighter to get the crown.
ADVERTISEMENT
Article continues below this ad
His life story isn't that of the typical MMA fighter. Ngannou didn't even train in MMA until he was in his twenties and spent his young life working in sand mines to make ends meet. The harsh reality of his childhood sticks with him as Ngannou opened up to Ariel Helwani about how he carries those memories forward.
ADVERTISEMENT
Article continues below this ad
"I remember a lot of it. I remember after my parents got divorced when I was six. And then I went to my aunt's and from there on, even before that, I still remember many things. But from there on, I remember almost everything.
Ngannou added, "Those stuff would get me upset. But at the moment's time, it's the thing that has always been the fire in me, pushing me forward. It's been my drive, my motivation, because I think about it. Be really upset about it and I want to take a revenge. I truly remember a lot about everything."
Francis Ngannou: Could he ascend to GOAT status?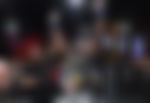 Francis Ngannou just beat the Heavyweight GOAT in Stipe Miocic. Considering the other names he has on his resume, it might be the right time to start looking at Ngannou as one of the best the division has ever seen. While Miocic should get the nod ahead of Ngannou for now, a dominant title reign is all Ngannou needs to cement his status.
ADVERTISEMENT
Article continues below this ad
While it is easier said than done to have a dominant title reign, Ngannou has the aura of the next dominant champion. The heavyweight record of title defenses is four, set by Stipe. The highest consecutive defenses are also at three by the man Ngannou just beat. Surpassing these records may allow him to take over this conversation.
ADVERTISEMENT
Article continues below this ad
The goalposts in the Heavyweight GOAT discussion keep changing. It was Cain Velasquez a few years ago until people started championing Daniel Cormier. Stipe earned the title after beating DC twice, but maybe Ngannou will take that title as well.