Francis Ngannou Doesn't Stand a Chance Against Stipe Miocic, Here's Why
Published 11/07/2020, 9:48 AM EST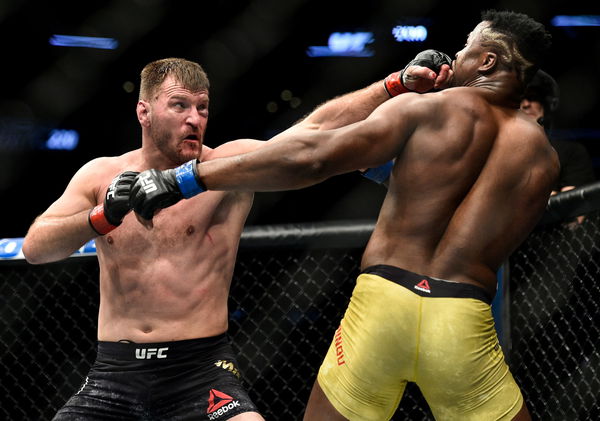 ---
---
Francis Ngannou is a monster that the MMA has not seen before. The amount of power he wields in his fists should be unfair. We haven't seen a one-punch KO artist like Ngannou in a long time. What is scary is that we have seen Ngannou connect with those devastating blows time and time again. He did against inferior competition, and he did it against the elites.
ADVERTISEMENT
Article continues below this ad
However, there is one time he failed to do it. That was against the current Heavyweight champion Stipe Miocic.
Stipe Miocic out landed Francis Ngannou 200-33 in total strikes. Six takedowns. Four guard passes. Landed 73% of his strikes. That's domination #UFC220

— Damon Martin (@DamonMartin) January 21, 2018
ADVERTISEMENT
Article continues below this ad
Miocic handily beat the highly favored Ngannou at UFC 220, exposing the flaws in Ngannou's game. That led to another loss for Ngannou in one of the most boring heavyweight title fights of all-time against Derrick Lewis.
Ngannou has since gone on a tremendous four-win run, finishing each opponent in under 75 seconds. These include former champions like Junior Dos Santos and Cain Velasquez, along with contenders in Curtis Blaydes and Jairzinho Rozenstruik. However, he had a similarly impressive run prior to the first Miocic fight, including the stunning KO of Alistair Overeem.
There is a reason Stipe beat Ngannou the first time. He also has two back-to-back wins over Daniel Cormier. So why do we think Ngannou falters mightily in the rematch?
Francis Ngannou loses the skill battle
Every top-ranked fighter in the UFC is skilled. However, some are exceptionally skilled. Miocic is precisely that. He has no over-arching physical gift that allows him to dominate the way he does. He just has a very solid game both on the feet and on the ground. Miocic controls the pace of fights masterfully and did that against Ngannou at 220.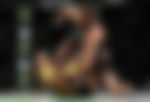 Miocic didn't fall into any of Ngannou's traps, exhausting the lumbering heavyweight as the fight went on. While Stipe didn't have the best gas tank, it was far superior to Ngannou's. Miocic has trained for three title fights against Daniel Cormier since. Ngannou, on the other hand, is yet to spend 90 seconds in one fight.
Ngannou's KO blitz proves how elite he is. However, Miocic's head movement is exceptional at the Heavyweight level. A well-timed counter could have Ngannou on the back-foot. Every fighter has a puncher's chance in MMA, and nobody has a better puncher's chance than Ngannou. However, Stipe has already shown everyone how 'The Predator' can be stopped.
Clips like the one added are proof as to what the hole in Ngannou's game is. Miocic dominated his way to a 50-44 win the last time they fought. What indication has Francis given that he can upset Miocic outside one punch? We know Miocic is well-equipped to evade that punch. But is Ngannou well-equipped with a backup plan?
ADVERTISEMENT
Article continues below this ad
Stipe Miocic: The Greatest UFC Heavyweight Champion
That is what it comes down to. Despite being the 'money' division for years, heavyweight title history isn't as glittering as one would assume. No champion has had more than three consecutive title defenses. That champion was Stipe, and the third title defense was his win over Ngannou. He lost his fourth title defense to Cormier, but bounced back with two more title wins over the former champion.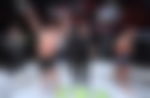 No one has the title fight experience of Miocic in the history of this division. Considering the names that have fought in this division, that is hugely impressive. Ngannou has beaten GOATs of the division in Cain and JDS. However, he beat them at the end of their careers. He lost to a prime Stipe. Miocic has already made a case for the greatest heavyweight in UFC history. Do we expect him to fall to someone who's shown a relatively one-dimensional battle plan?
ADVERTISEMENT
Article continues below this ad
Dana White has said that the rematch will happen for the title, but we don't know when. People have hypothesized a March meeting, but nothing is ever decided in the UFC until it is all signed. While this is the obvious fight to make in this division, Ngannou may not be the one that can end Miocic's current title reign.