'Francis Ngannou Is Going to Defeat Stipe Miocic'- Gilbert Burns Gives A Bizarre Statement on Stipe Miocic and Jon Jones
Published 01/06/2021, 5:30 AM EST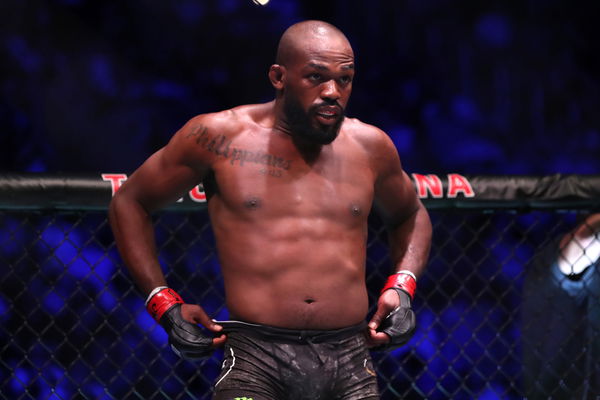 ---
---
There are a lot of interesting fights that MMA fans can look forward to in 2021. One such fight is Jon Jones' debut at heavyweight. 'Bones'  Jones had been terrorizing the light heavyweight division for the better part of a decade. At 33, he relinquished his title at 205-pounds and decided to move up to challenge himself. 
ADVERTISEMENT
Article continues below this ad
However, a move up will not be easy given the likes of Curtis Blaydes, Stipe Miocic, and Francis Ngannou among others who will be tough opponents at heavyweight. 
Read: Jon Jones will not get a heavyweight match till the end of 2021 says Dana White
ADVERTISEMENT
Article continues below this ad
Gilbert Burns does not see a heavyweight move ending well for Jon Jones 
Gilbert Burns recently gave his thoughts on 'Bones' move to heavyweight on his YouTube channel. He said, "Jon Jones at heavyweight? Me, I don't like that so much. When you have a guy like Francis Ngannou in the heavyweight division, I don't know."
ADVERTISEMENT
Article continues below this ad
"I don't see an easy path for Jon Jones in the heavyweight division. Or he has to fight Stipe. If Stipe beats Ngannou, Stipe is fighting Jon Jones. But I don't think that's going to happen. I think Ngannou is going to defeat Stipe and Ngannou will fight Jon Jones. And I don't like that fight"
'Durinho' continued,
"I don't like the 'what if,' but what if Jon Jones goes against Francis Ngannou and [Ngannou is] going to knock him out badly?. How about that? What is Jones going to do? First, when you're undefeated and you lose, it's very tough. … If you're champion, undefeated, undisputed and then you lose badly, I don't know how that's going to affect you [mentally]. I don't know about Jones' future"
Dana White recently confirmed that fans will have to wait till the second half of 2021 to see 'Bones' compete in the heavyweight division. The common consensus is that Jones will fight the winner of Stipe and Francis for the belt.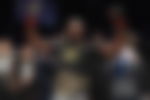 However, if Jones were to take a tuneup fight before his move up, MMA fans can expect his heavyweight debut in the first half of 2021 itself. Curtis Blaydes takes on Derrick Lewis next month. The winner of that fight can be a good matchup for the former light heavyweight champion.
ADVERTISEMENT
Article continues below this ad