Francis Ngannou or Derrick Lewis- Who Has More Knockout Power? Daniel Cormier Reveals His Pick
Published 02/23/2021, 5:00 AM EST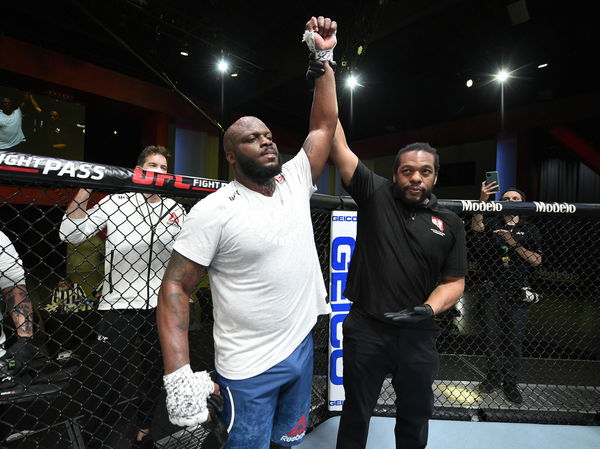 ---
---
Derrick Lewis headlined UFC Vegas 19 as he took on fellow heavyweight Curtis Blaydes. Going into the fight, Lewis was on a three-fight win streak and was able to extend his win streak with a stunning uppercut that landed right as Curtis was shooting in for a takedown. 
ADVERTISEMENT
Article continues below this ad
'The Black Beast' held the record for the most knockout victories in heavyweight prior to the fight. After a knockout win against 'Razor', he established himself as the man with the most knockouts in UFC history, irrespective of weight class. 
A truly astonishing feat for the black beast. What makes it even more impressive is that all 12 of Lewis' knockouts have come via punches. No one else has more than 10 punch-induced KOs.
ADVERTISEMENT
Article continues below this ad
Read: I know better than Conor- Henry Cejudo reveals how Conor McGregor can beat Dustin Poirier in the trilogy 
Daniel Cormier makes a bold statement about Derrick Lewis 
On the recent episode of DC & Helwani, Daniel Cormier made a bold statement about a man he has shared the octagon with. 
"It was on my Twitter and I said, Derrick Lewis has the most power ever. And someone goes Francis 1 Derrick 2. Everybody started going Francis, Francis. People, there is a reason Francis Ngannou was so tentative in his fight against Derrick Lewis.
"It's the only time he has ever fought like that. Francis just bull rushes, everybody, from Stipe Miocic to Alistair Overeem, almost a blatant disregard for them and their power."
ADVERTISEMENT
Article continues below this ad
The former champion continued, "He stood and took pictures with Derrick Lewis because of the power coming back in his direction. So, let's not go acting like Derrick Lewis does not have the power to match anyone in the heavyweight division. Even Francis Ngannou.
"And when you talk about knockouts, nobody has more than Derrick. So how do you say another guy has more power than him? And that is not a knock on Francis it's just reality."
Watch This Story
With his win over Curtis, 'The Black Beast' has positioned himself extremely well for a title shot. It will be interesting to see what the UFC does with him next. 
ADVERTISEMENT
Article continues below this ad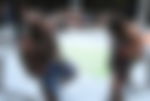 Since he most likely will not get the next title shot, as that is something reserved for Jon Jones, Lewis has stated that he would like to fight Alistair Overeem, which would be an extremely interesting fight for fight fans.