Francis Ngannou Sends an Emotional Message to People Struggling in Life
Published 03/29/2021, 2:37 PM EDT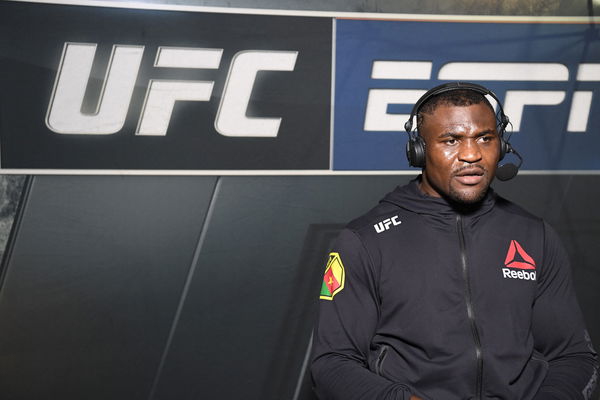 ---
---
The entirety of Cameroon and that of Africa, celebrated after Francis Ngannou beat Stipe Miocic to become the UFC World Heavyweight Champion at long last.
ADVERTISEMENT
Article continues below this ad
Ngannou first fought Miocic back in 2018 when he lost the lost the fight in the 5th round. Ngannou was even the considered as one of the greatest strikers ahead of his loss at the hands of Miocic.
During those years Ngannou kept on showing his worth and the Miocic vs Ngannou rematch became more certain to happen.
ADVERTISEMENT
Article continues below this ad
Ngannou has always been one of the greatest hitters in MMA. However, Miocic is probably one of the greatest heavyweight fighters ever to compete in the UFC. Therefore, this match was a highly expected affair.
What Ngannou said after winning the match?
Ngannou became the 3rd African to become a champion in the UFC, which was an impressive accomplishment for the Cameroonian. Ngannou talked about how he yearned to improve things for the less fortunate.
He said, "Every kid should at least have a chance to enjoy his childhood."
Ngannou knows how difficult it was for every Cameroonian and other Africans to be there, and he wants to tell and show people that they can achieve anything if they truly commit to it.
Francis Ngannou talked about his experiences and motivated people to just try to keep on moving. Ngannou said, "For those who are in the same situation, I mean I can do anything but If I can tell somebody something, it's just like keep moving, believe."
He also told people about how it was not their fault. "Its not fair, I know, but it's not your fault." Ngannou talked about how every youngster should try to achieve something in life.
Ngannou opined that every child should have the right to decide their future and that even if they cannot decide where they were born, they can decide where they end up.
ADVERTISEMENT
Article continues below this ad
What does this triumph mean for Francis Ngannou?
Ngannou is only the third African to become a UFC champion, and that means a lot to Ngannou and Africa. The Predator won his fight against Miocic comfortably, and he showed an entire continent what hard work and dedication can do for you.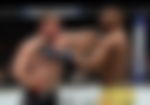 Even after his victory, Ngannou kept his belt in a public area in Cameroon so that his countrymen might get inspired by the same. Ngannou has just become the champion, but his speeches and decisions show how much he cares about Africa and its progress.
ADVERTISEMENT
Article continues below this ad