Georges St-Pierre Can Not Beat Oscar De La Hoya-Says Daniel Cormier
Published 05/24/2021, 10:31 PM EDT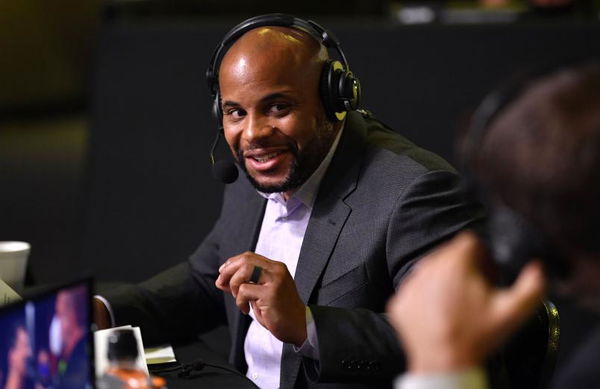 ---
---
Oscar De La Hoya is without a doubt one of the best to have ever stepped in the squared circle. The Mexican fighter is a former six-division world champion and one of the biggest names in the sport. De La Hoya recently announced that he would be making his comeback after being away from the sport for nearly 13-years. 
ADVERTISEMENT
Article continues below this ad
However, finding a big-name opponent to take on in his comeback has not been easy for De La Hoya. Understandably, 'The Golden Boy' does not want a young and active fighter and would rather fight someone his age for a more competitive fight.
He has his eyes set on a fight against UFC legend Georges St-Pierre. But that fight will not take place without the approval of UFC supremo Dana White. 
ADVERTISEMENT
Article continues below this ad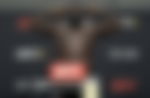 Is Oscar De La Hoya vs Georges St-Pierre possible?
On the recent episode of 'DC & Helwani,' the former two-division champion shared his thoughts on a potential fight between De La Hoya and St-Pierre. 
He said, "I gotta be honest, I don't know. I think it's too risky for us as a community to have a guy like Georges St-Pierre boxing Oscar De La Hoya. Great for 'GSP' in terms of the money he will make but too risky. Because even at—I don't know if Oscar's gotta be mid-50s at this point—it's too risky for 'GSP' to go and fight him because if he gets beat, if he gets starched, it's a bad look when the greatest fighter of all time is out there getting beat or knocked out or just dominated by a 55-year-old boxer."
ADVERTISEMENT
Article continues below this ad
'DC' continued, "You can not possibly believe Georges St-Pierre beats Oscar De La Hoya in a boxing match. Like, reality. Does not matter, dude's an Olympic champ boxer. No, man. That's why I don't want to see it. It's too risky. Maybe GSP does win but I don't believe he does so whatever. Might as well not even do it."
'GSP' is still under contract with the UFC. This means that for any fight that 'GSP' gets involved in, he needs the approval of the UFC or he will be breaching his contract. Triller, who were also responsible for putting on Jake Paul vs Ben Askren, will most likely host the fight.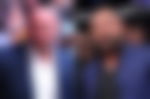 White has stated multiple times that he has no intentions of doing business with people affiliated with Triller and also branded them 'clowns'. Recent reports suggest that 'Rush' was in favor of boxing 'The Golden Boy'.
ADVERTISEMENT
Article continues below this ad
However, White did not approve it, which means that the fight will not take place. Given how adamant White was about not doing business with Triller, it is hard to see him change his stance. 
Do you think Dana White will allow 'GSP' to take on Oscar De La Hoya? Let us know in the comments below!