Georges St-Pierre's Coach Picks Who Is Better Between Khabib Nurmagomedov and Kamaru Usman
Published 03/27/2021, 2:20 PM EDT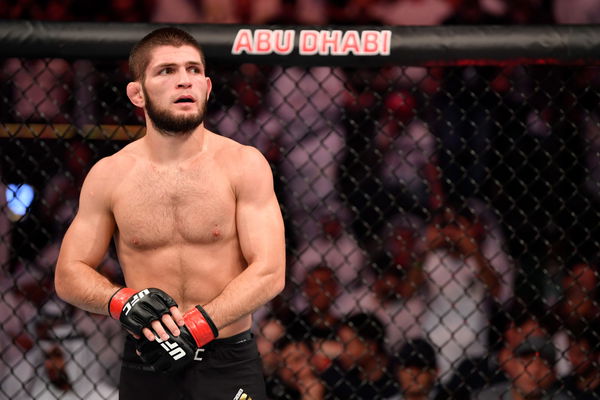 ---
---
Khabib Nurmagomedov is going to always be in the conversation as the greatest fighter in MMA history. Retiring undefeated and as UFC Champion almost guarantees that status. However, another man on his path to GOAT status is Kamaru Usman. 'The Nigerian Nightmare' is on the longest win-streak the welterweight division has ever seen, and will be defending his title next month.
ADVERTISEMENT
Article continues below this ad
Many have wondered how Khabib would fare at welterweight against someone like Kamaru Usman. Both men seem unbeatable, so it is a natural fantasy matchup to make. However, Georges St-Pierre's coach has a definitive answer when it comes to this debate.
ADVERTISEMENT
Article continues below this ad
"Tough to say, but pound for pound? I'd pick Khabib 100%. Look at his win streak, he has never lost rounds. Okay, maybe he lost one round to McGregor in a very close round, and I think he lost another round to an African, I'm forgetting his name. But he was busted for substances, so I don't really count that too much. So I would say Khabib has cleaner wins, more dominant wins, and finishes. And the ability to finish consistently. That's why I pick Khabib."
Khabib Nurmagomedov: Would he beat Kamaru Usman?
Khabib Nurmagomedov is an absolute monster inside the cage. However, would he be the same monster if he was moving up to 170 to face someone like Usman? One of the reasons why Khabib does so well at 155 is because his size allows his wrestling to be effective. However, it may not be as effective against a big-body welterweight like Usman, who is an accomplished wrestler himself.
ADVERTISEMENT
Article continues below this ad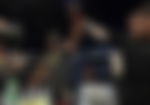 In pure ability, Khabib may be the better fighter. However, in a genuine fight situation, it seems like Usman may have an indisputable advantage. However, we do not know how 'The Eagle' would prepare for a fight at 170 because he never tried to move up to that weight class.
ADVERTISEMENT
Article continues below this ad
Usman and Khabib aren't that far apart on the GOAT list. The former's current win-streak includes the same amount of UFC wins Nurmagomedov had before his retirement. 'The Nigerian Nightmare' will also make his fourth title defense against Jorge Masvidal at UFC 261. A win there will help him leapfrog 'The Eagle' on title defenses. Hence, this fantasy battle may be closer than many thought.