Georges St- Pierre- Is He the Greatest Fighter of All Times?
Published 10/18/2020, 2:46 AM EDT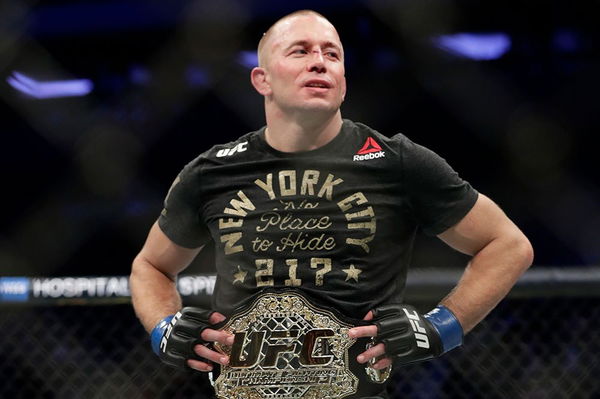 ---
---
Georges St-Pierre is widely regarded as one of the greatest and most remarkable fighters in the history of the UFC. The Canadian is all set to enter the UFC Hall of Fame this year.
ADVERTISEMENT
Article continues below this ad
The 39-year-old fighter has always been at the top of the board during his entire professional career. This is evident from the fact that he has won titles in both the middleweight and welterweight divisions.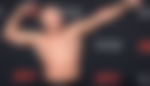 ADVERTISEMENT
Article continues below this ad
Famously 'GSP', Pierre was the welterweight king for almost six years from 2008 to 2013. Along with being an amazing fighter, he also knew how to balance his personal and professional life.
'GSP' has a massive fan following, and he has never disappointed them at any point in his career. Given his fight stats, his persona, and his amazing run, St- Pierre's name always pops up in the greatest fighter's of all-time list. 
Read: WATCH: Dana White Leaves Georges St-Pierre Speechless With Hall Of Fame Induction News
Why is Georges St-Pierre on the list of best fighters?
'GSP' was one of the few fighters to start and end his career with a bang. He made his debut at UFC 46 against Karo Parisyan. In his very first match, he impressed the crowd and won via a unanimous decision. St-Pierre was on his way to success and in his second match, he forced Jay Hieron to get on his knees within 1:42 seconds. These showings cemented his spot in the UFC.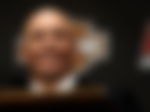 At UFC 58, 'GSP' proved himself again and became the number one contender for the UFC welterweight championship. After this, St-Pierre faced Matt Hughes for the welterweight championship. The Canadian fighter won the bout via technical knockout and earned his first title reign at 170 pounds.  
'GSP' challenged Hughes once more at UFC 65. Hughes survived the first round but could not withstand the offense in round two. He suffered a superman punch, a left hook, and a series of punches, and kicks that sent him crashing to the canvas. On the back of his victory, the Canadian fighter signed a six-fight deal with the UFC.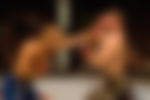 When remembering his championship pursuits, one of the first matches that comes to the mind is his bout against Josh Koscheck. Many expected Koscheck to overwhelm 'GSP' but with his wrestling and striking techniques. However, 'Rush' overcame the odds and rose to become the top contender for the welterweight championship.
He earned the right to fight Hughes for the interim belt. 'Rush' won the fight and successfully challenged Serra for the undisputed title. As a result of his win, he beat both fighters who had defeated him as a professional. After this, the amazing champion was able to defend his championship against a lot of amazing fighters like Dan Hardy, Carlos Condit, and Nick Diaz. In 2013, 'Rush' vacated the title due to a surgery.
'GSP' Was Back Again After 4 Years!
After four years of rest, the phenomenal fighter returned to UFC with a bang. His first fight was with Bisping n November 4, 2017, at UFC 217. 'GSP' defeated 'The Count' by a technical submission and became the next middleweight champion and the UFC's fourth dual champion.
He struggled with health issues once more, which deprived his adoring fans of the opportunity of seeing him defend his belt. After a year of inactivity, St-Pierre announced his official retirement on February 21, 2019, with an exceptional 26-2 record. There is no doubt that this living legend is one of the greatest fighters of all time. His techniques, passion, and honesty towards the sport have helped him get incredible fame. Furthermore, it helped change the perception of the sport in the first decade of the millennium. 
Read: Watch: A Tribute to Georges St-Pierre's Everlasting Legacy
GSP's take on being the greatest
ADVERTISEMENT
Article continues below this ad
St-Pierre considers the debate on who qualifies to be the GOAT as futile. In an interview with ESPN, he said, "I don't think there is nobody that is the greatest. Let me explain that to you. There are three guys, right? This guy will beat this guy, this guy will beat this guy, and this guy will beat this guy."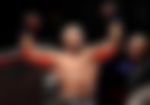 "That's how it is in this game… It's just a matter of timing. Everybody can beat everybody on any given day… And style makes fights, too. There are guys that has your number; you don't know why they have your number. In the fight game, it's not a straight line."
ADVERTISEMENT
Article continues below this ad
The GOAT debate is on that is never-ending since every fighter who comes to the octagon has a story of his own. However, Georges St-Pierre is one of the most passionate fighters the UFC has seen and his fans will always love and appreciate his contribution to the sport.