Georges St-Pierre Or Khabib Nurmagomedov-Who is the 'GOAT' In Numbers
Published 12/07/2020, 5:33 AM CST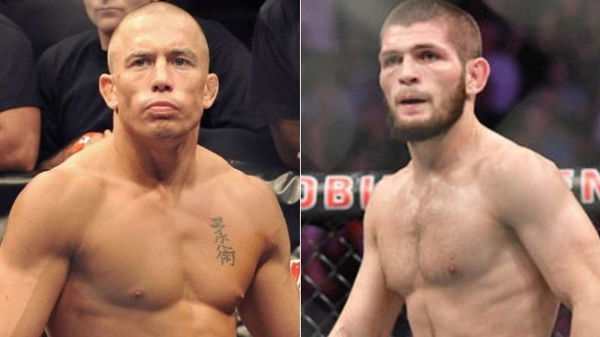 ---
---
The UFC has been around for more than 25 years. Over the course of its existence, the promotion has seen multiple fighters that have transcended the sport and achieved great things.  The likes of Jon Jones, Georges St-Pierre, Khabib Nurmagomedov among others have left an undeniable mark on the sport. There have been many champions in the company's history.
ADVERTISEMENT
Article continues below this ad
However, a select few have achieved things both inside and outside the octagon that can not be comprehended. These fighters have been able to dominate world-class opponents put in front of them and make them look like day one amateurs. 
Like with any other sport, fans are always clamoring to crown an athlete as the greatest. MMA fans are no different. The aforementioned fighters among others all make a strong case for being the 'GOAT'. While every fighter makes a strong case for wearing the crown, it is not a decision that has a definite answer. 
ADVERTISEMENT
Article continues below this ad
There are many factors that go into being considered one of the greatest of all time. Some fighters excel in some criteria, while others lag behind in a few. Therefore it is almost impossible to conclusively say that a certain fighter is the greatest. 
However, we aim to compare two similar but vastly different fighters, both of whom are part of the 'GOAT' debate. We take a look a closer look at Georges St-Pierre and Khabib Nurmagomedov and analyze what makes them great. 
Read: When Khabib Nurmagomedov met the football legend Cristiano Ronaldo
Georges St-Pierre vs Khabib Nurmagomedov: The come up 
'Rush'  made his UFC debut against Karo Parisyan at UFC 46. He won the fight via unanimous decision, his impressive start in the UFC gifted him the opportunity to fight for the vacant UFC welterweight belt against Matt Hughes at UFC 50. Unfortunately, he lost the fight via submission in the very first round.
After his loss, Georges St-Pierre bounced back with an impressive win streak. It included wins over the likes of B. J. Penn and Jason Miller. He fought Matt Hughes once again, this time for the vacant welterweight title at UFC 65, and knocked him out to avenge his loss. In the process, he became the welterweight champion of the world. 
However, in his very first title defense, 'Rush' lost the belt to Matt Serra as he was knocked out in the first round of the fight.
As he had done before, Georges bounced back impressively and won his next fight. He then fought Matt Hughes for the interim UFC welterweight belt and submitted him in the second round of the fight. The Canadian fighter then faced Matt Serra to unify the belt and stopped him in the second round of the fight at UFC 83.
In the process avenged his loss. After beating Serra,  'Rush' defended the welterweight belt 9 times.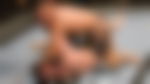 Unlike Georges, Khabib had a simpler path to the title. He made his debut in January 2012 against Kamal Shalorus. He then won his next eight fights. This UFC streak consisted of wins over the likes of Rafael dos Anjos, Edson Barboza, and Michael Johnson.
His first opportunity at UFC gold came when he fought Al Iaquinta for the vacant UFC lightweight belt at UFC 223. He won the fight via unanimous decision. He then defended the belt three times against the likes of Conor McGregor, Dustin Poirier, and Justin Gaethje. 
Quality of opponents
During the early part of his career, Khabib did not face a high level of competition. This is not unusual for a newcomer in the promotion. However, as he progressed, the level of competition increased.
The likes of Conor McGregor, Justin Gaethje, and Dustin Poirier are all world-class fighters. However, out of the three, only 'The Notorious'  was a former champion.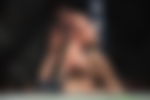 St-Pierre on the other hand faced Matt Hughes in just his third fight in the promotion. Subsequently, he faced legends such as B. J. Penn, Matt Serra, and Johny Hendricks among others. 
This is mainly due to the fact that Georges St-Pierre fought more times than Khabib in the UFC, but it is undeniable that he faced much tougher competition than his counterpart did. 'Rush' also tested himself by moving up a weight class to 185-pounds on his return to the UFC in 2017. In that fight, he beat champion and Hall of Famer Michael Bisping. On the flip side, 'The Eagle' never moved up in weight for a new challenge. 
Longevity
Georges St-Pierre without a doubt takes this category. He was a part of the UFC for nine years, and in that time he fought 23 times in the promotion. He also defended the belt on multiple occasions. 
'The Eagle' fought 13 times in the UFC and defended his belt thrice. He voluntarily retired early and could have fought a lot longer and come closer to 'Rush's' tally had he continued.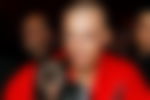 Longevity is an important factor. As the saying goes, "It is easy to get to the top, but it is difficult to stay there". Therefore, the fact that 'GSP' has more fights and title defenses is something that can not be overlooked. 
Georges St-Pierre vs Khabib Nurmagomedov: Winning streaks
'The Eagle' is undefeated in his MMA career. He is 29-0 and has lost arguably only two rounds in the UFC. An undefeated career in mixed martial arts is unheard of. All of the greats in MMA have a few losses in their record. To be impeccable 29 times in a sport as unpredictable as MMA is something that is mind-boggling.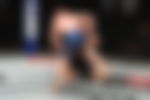 'Rush' has succumbed to two losses in his UFC career but he has avenged both losses in a dominant fashion which is an impressive feat. He holds the record for the most wins (19), most title fights (12), and longest winning streak (12) in the welterweight division. When it comes to win streaks, Nurmagomedov beats almost anyone in MMA. 
Fight Style 
Both Khabib and Georges St-Pierre are two of the greatest grapplers to have ever stepped foot in the octagon. 'The Eagle' has claimed 38% of his wins via submission. 'Rush' on the other hand has won most of his fights via decision (46%) followed by T/KO (31%)
'GSP' averaged 4.16 takedowns per 15 minutes with an accuracy of 74% which he used effectively in all his UFC fights. He also averaged 1.1 submission attempts per 15 minutes and secured 23% of his victories via submission.
St. Pierre also holds the record for the total fight time (5:28:12), control time (2:38:49), and top position time (2:18:53) at 170-pounds. 
'Rush' has also landed the most significant strikes in the division (1254) and has the highest striking differential at 2.39. In the wrestling department, he holds the record for the most takedowns landed as well (87).
Therefore, it is safe to say that St. Pierre dominated almost every metric in the welterweight division, and was primarily successful with his wrestling and grappling.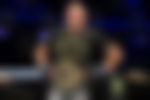 'The Eagle' is one of the best wrestlers the UFC has ever seen. He is able to take down opponents with ease. However, once they're on the floor, Khabib does an excellent job of keeping them there.
 He also suffocates them by making them carry his weight the entire time while a barrage of punches and elbows damages them even further. By the end of the very first round, most opponents head back to the corner with a look of utter confusion on their face as they had never faced anything like this before. 
'The Eagle' landed a mind-boggling 5.32 takedowns per 15 minutes with an accuracy of 48%. He has also averaged 0.8 submission attempts per 15 minutes. Both men have a similar yet vastly different style of fighting. 
ADVERTISEMENT
Article continues below this ad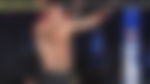 While both men have dominated their respective divisions. One career has been shorter but much more dominant. The other career on the other hand has seen 'Rush' face multiple former champions and Hall of Famers over a nine-year career that enthralled the UFC fans. 
As role models, both are excellent examples for up-and-coming fighters; they have both carried themselves with the utmost integrity and have been astute professionals from day one. 'The Eagle' and 'Rush' have both paved a way for fighters from their countries to realize a dream of becoming a UFC champion. 
ADVERTISEMENT
Article continues below this ad
The contribution to the sport that both men have made can not be overlooked, and it is because of fighters such as Khabib Nurmagomedov and Georges St-Pierre that the UFC is one of the most recognized promotions in the world.