Gilbert Burns Reveals What Went Wrong in UFC 258 Loss to Kamaru Usman
Published 02/26/2021, 12:15 PM EST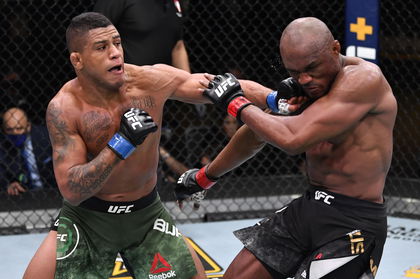 ---
---
Gilbert Burns recently suffered the hardest loss of his career against Kamaru Usman at UFC 259. He waited for the title shot for almost a year and then failed to perform on the big stage.
ADVERTISEMENT
Article continues below this ad
While he did open the round strong, Usman easily took over and knocked Burns out to retain his belt. Burns has opened up about what went wrong.
"I think I did very good in the beginning, but for sure, the same thought that I had in the interview after the fight, I was over-excited. had a lot of feelings in me, I thought I'd be able to control that until I knew I wasn't in control.
ADVERTISEMENT
Article continues below this ad
"Another big mistake was going into the break between the first and second round, I was trying to figure what I was going to do, and I was hoping to get something close to the Henri Hooft voice, and he wasn't there.
Burns added, "I know I can do it. That's the main thing. I did a couple of mistakes, I overloaded the punch, I got super excited. That was a lot of emotions on that fight, and that was a mistake. When I go into a fight, I've got to be with a clean mind.
"That's the difference between the champion and the No. 1, No. 2 contender — the ability to make decisions. I wasn't able to make the right decision, and Kamaru was able to make the right decision, and that's it."
Gilbert Burns: Can he get this chance back?
Gilbert Burns is evidently kicking himself over this fight. A championship opportunity in the UFC is rare, and everyone needs to capitalize when they can.
However, Burns does have the ability to be back in a contending position. He is campaigning to face Colby Covington next. A win over Colby would all but guarantee another rematch for Burns.
ADVERTISEMENT
Article continues below this ad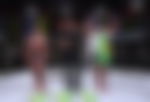 However, Gilbert has also said he will be fighting anyone he can, so it seems he will be remaining active. This is a smart decision considering how slowly this division moves at the championship level.
His next fight will be a few ways down the road because of the medical suspension. However, it will be interesting to see if he can face Colby.
ADVERTISEMENT
Article continues below this ad
Covington recently turned down a fight against Leon Edwards, who is fighting Belal Muhammad instead. Maybe Burns could also wait for the winner of that fight? The opportunities are there if Burns can capitalize.