Gillian Robertson Says Justin Gaethje's Mentality Helped Her In UFC Fight Night Victory on Fight Island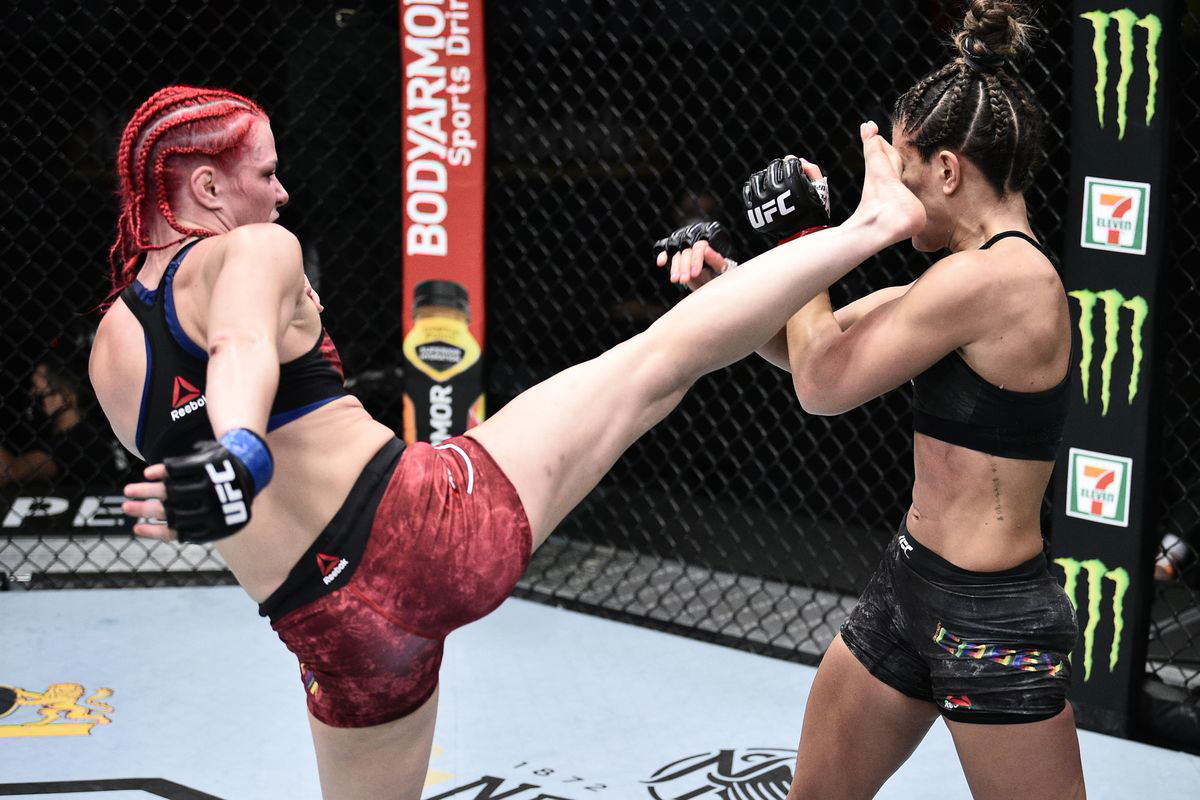 Gillian Robertson seems to be a surging contender in the Women's Flyweight division. She is 6-2 in her UFC career, losing fights to Maycee Barber and Mayra Bueno Silva. However, the pink-haired fighter is currently on a two-fight win streak and will be looking for a step up in competition for her next fight.
Robertson was ranked 15 in the division heading into this fight. However, her unanimous decision win over Poliana Botelho means that she is in line for a significant jump. Knowing what was on the line, Robertson discovered the Justin Gaethje within her and won the fight.
.@savage_ufc is tapping into Justin Gaethje's 'fight to the death' mentality:

"I'm just fighting til my heart stops."

Watch full video: https://t.co/c6K6VZcqT6 pic.twitter.com/zIoVRo7Sfp

— MMAFighting.com (@MMAFighting) October 18, 2020
"We knew she was going to come out strong no matter what. In her other fights, her first rounds are strong and I felt like she faded as we went. We expected that, we knew she was going to be strong. I told Dean in between rounds 'shes definitely stronger than I expected'."
She continued by saying, "We're there to fight. I took a page out of Justin Gaethje's book where he said he's going in there to fight to the death. So that's how I'm going, I'll be fighting till my heart stops."
Gillian Robertson angling for a top-10 opponent
With Robertson making history in her win over Botelho, her stock is higher than it has been before. However, is it high enough for her to make any demands? Probably not. But the smart money would be on Robertson getting a top-10 opponent next.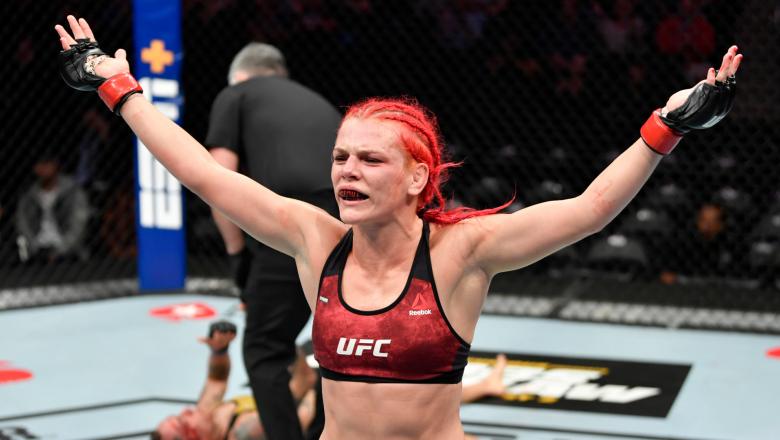 The chances of her re-matching with Maycee Barber are possible, but maybe a little unlikely. Barber was dominated by Roxanne Modafferi in her last fight, which took place at UFC 246 last January. That was her only MMA loss, and the fight prior to that was her win over Robertson.
There are other contenders as well. She could face Viviane Araujo or Andrea Lee, as both are also top-10 prospects. She could fight someone like Alexis Davis if the UFC wants her to get another win before a top-10 ranking. There are possibilities to help her progress, but it completely depends if the UFC can keep booking fights at the lower end of the Women's Flyweight rankings.
Continue the conversation on the app, join other MMA fans on MMA Fans App