'He's Going to Cry'- Colby Covington Has a Prediction for Conor McGregor vs Dustin Poirier II
Published 12/23/2020, 11:30 AM EST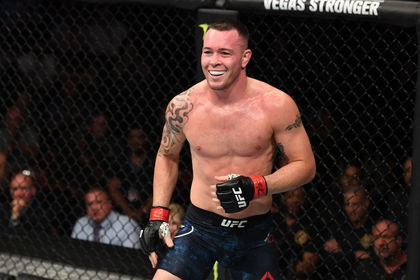 ---
---
Conor McGregor and Dustin Poirier will soon face off in the Octagon when they meet at UFC 257. It is going to be one of the biggest fights of the year, and everyone is excited about it.
ADVERTISEMENT
Article continues below this ad
One person who seems pretty sure of what the result will be is top-ranked Welterweight contender Colby Covington. Covington gave his prediction of the fight, and his take on it wasn't surprising.
ADVERTISEMENT
Article continues below this ad
"All I got to say guys is make sure you guys got the Kleenex ready at the press conference because you know Dustin Sorryier is going to break down on the mic. He's going to cry to the world, get everybody to feel sympathy and bad for him. He's going to get sparked again in the first round because he's completely washed up and has no chin anymore, and no heart.
"So you know? It's not going to be competitive. I think Conor is just going to spark him first round."
Covington and Poirier used to be teammates on American Top Team. However, it is clear that these two don't share a positive relationship, especially after Colby's departure from ATT. Nonetheless, we can safely say that this prediction is a little biased from Colby.
Conor McGregor starches Dustin Poirier?
ADVERTISEMENT
Article continues below this ad
That may be a little too far-fetched. While Conor is a fantastic fighter who may be the favorite, Poirier isn't the same man McGregor beat all those years ago. If Khabib Nurmagomedov was to relinquish his belt, Poirier would most likely be the man that gets it. He has the best resume out of all the active Lightweights. And he has some big wins.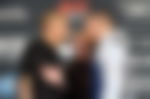 Conor's last win in the division was in 2016. Granted, he has fought at LW only once since, a convincing loss against Khabib. The questions around Conor heading into this fight should be more prominent due to his inactivity.
ADVERTISEMENT
Article continues below this ad
Colby is obviously going to disparage Poirier, but his scenario is also very likely. McGregor is one of the best first-round fighters in combat sports. However, if Poirier can withstand the early wave and get the fight into the later rounds, he has a very good chance of being victorious.