'Gonna Be Fighting Again'- Legendary MMA Referee Reveals Possible Truth Behind Khabib Nurmagomedov Retirement
Published 03/24/2021, 11:07 AM EDT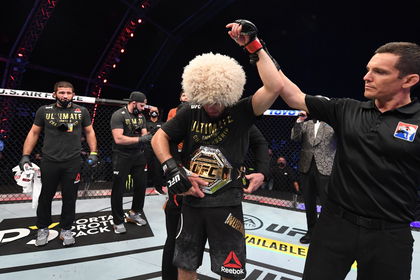 ---
---
Khabib Nurmagomedov may have retired from the sport of MMA but there will always be something calling him back. Just ask Georges St-Pierre, who has been bombarded with questions about his retirement since 2016. People still think he may be coming, and it seems like Khabib will have the same energy.
ADVERTISEMENT
Article continues below this ad
This is getting deepened after something that iconic referee John McCarthy has revealed. He said he doesn't believe Khabib is retiring and pointed to a picture with Lorenzo Fertitta and Khabib being the main reason why.
"No. Just being honest dude. There's a beautiful picture of Khabib and Lorenzo Fertitta that was put out."
ADVERTISEMENT
Article continues below this ad
McCarthy would then explain the power dynamics behind the establishment of the UFC. While Dana WHite was the man in charge for everyone, Lorenzo Fertitta was the 'brains' behind the operation. He then said that if Dana couldn't convince a fighter to take another fight, Lorenzo would come in and convince the fighter to fight more.
"When you see that picture of Nurmagomedov and Fertitta, it's telling you. Yeah, he's giving up the Lightweight title and he's not gonna fight for a little bit. But they've already got it planned. He's gonna be fighting again."
Khabib Nurmagomedov: Could he be returning?
ADVERTISEMENT
Article continues below this ad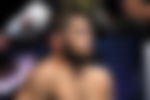 Khabib Nurmagomedov seems pretty set on being retired. However, Lorenzo Fertitta is one of the men responsible behind the UFC being what it is today. While he hasn't maintained involvement with the company since they sold it in 2016 like Dana has, he was influential on the sport.
Fertitta would have given Khabib his start s well, so there may be some strings he can pull. Consider how close Fertitta and White are, there is always a chance the President of the UFC calls in on a favor.
ADVERTISEMENT
Article continues below this ad
There will always be interesting fight for Khabib to have in the UFC. Against the winner of the new Lightweight title bout? Both Michael Chandler and Charles Oliveira are fresh opponents. Along with that, there is always the GSP fight to come back to. Khabib has options, but it doesn't look like he is rushing back to end his career a perfect 30-0.