GRAPHIC: Chris Weidman Shows Off Broken Leg Post-Surgery
Published 04/29/2021, 8:46 AM EDT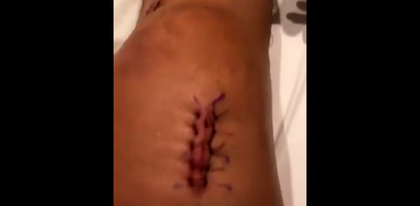 ---
---
Chris Weidman is a former UFC Middleweight Champion who will probably go down in the UFC Hall of Fame. While his career has had some major ups and downs, nobody can take away the fact that Weidman was the one to end Anderson Silva's streak atop the UFC. That moment alone will get Weidman into the HoF.
ADVERTISEMENT
Article continues below this ad
But Wiedman is now adding more things to his legacy. While it isn't the same as winning a championship, recovering and returning from a debilitating injury will help people remember him better. Weidman broke his leg against Uriah Hall at UFC 261 in an almost identical fashion to how he broke Silva's leg in their second fight. The former champ has shared a video of his leg after surgery.
ADVERTISEMENT
Article continues below this ad
The injury to Weidman is one of the worst injuries any professional athlete can suffer. This is also exceptionally rare in the UFC, as there had only been two instances of such an injury during a fight before this. One of those instances was when Weidman did it to Silva. But Silva returned to the cage after the injury. What about Weidman?
Chris Weidman: On the road to recovery
Chris Weidman doesn't look to be giving up on his MMA career. The 36-year-old may have not looked the same in the few years, but he is still a high-level fighter. An injury of such a caliber at this age makes people question whether he can recover, but Anderson Silva got this injury when he was 38 and still made a return to the cage.
ADVERTISEMENT
Article continues below this ad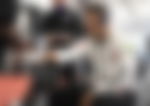 But nobody can forget that Silva looked like a shadow of his former self. He only won one of seven fights after he returned, which doesn't bode well for Weidman. However, no two situations are alike and Chris isn't as dependent on footwork and movement as Silva was.
ADVERTISEMENT
Article continues below this ad
With his wrestling-heavy skill-set, Weidman could easily return and have an efficient offensive set. But considering the slide he was on, Weidman returning to even half the fighter he was in his prime is a genuine question. But everyone would love to see him back, and hopefully, he makes a full return.