'He Cheated, He Should Be Punished'- Aljamain Sterling Says He Is Open To Fight Henry Cejudo Following UFC 259
Published 03/10/2021, 6:30 AM EST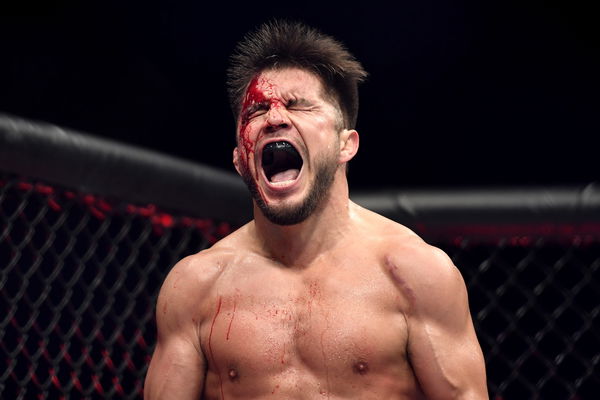 ---
---
Aljamain Sterling just became the UFC bantamweight champion under controversial circumstances. Sterling was seemingly on his way to lose the title fight to Petr Yan at UFC 259. This would be Yan's first title defense, and 'Funkmaster' would have to fight his way back into contention. However, Yan landed an illegal strike while Sterling had his knee on the ground.
ADVERTISEMENT
Article continues below this ad
Yan was disqualified for intentionally hitting a downed opponent, losing his belt in the process. The UFC is looking to re-book the fight, but 'Funkmaster' will be the defending champion heading into the rematch. However, Sterling doesn't care if Petr Yan is crossed in line by Henry Cejudo, as the UFC should punish 'No Mercy' for hitting that knee.
ADVERTISEMENT
Article continues below this ad
"If they gave Cejudo the fight over him, I wouldn't be mad. You did something illegal, technically you cheated, so you should be punished. Do I want the rematch? Of course. But I honestly don't care. This doesn't make or break me. The fights gonna happen eventually because I want the fight, but I don't feel like I owe the guy anything. Other than an a**-whooping."
Aljamain Sterling: Will he fight Yan or Cejudo?
Aljamain Sterling will most likely be facing Petr Yan next. But, 'The Messenger' has been calling out almost every fighter possible ever since he retired and relinquished the belt last year. If he was to return, he would warrant an immediate title shot. However, the UFC will not let the Yan-Sterling issue be rectified without another fight, if not for anything else but the legitimacy of the title.
ADVERTISEMENT
Article continues below this ad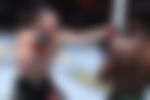 The fight wasn't going Aljo's way, so this title reign has an asterisk over it. The only way to truly legitimize it is by having him beat Yan again. If the Russian wins, everyone can move on and the title doesn't need to contend with the what-if?
ADVERTISEMENT
Article continues below this ad
If Cejudo was to return, there are a lot of fights for him. But, he would most likely have to wait until the end of this drama between Sterling and Yan. The title will have too much baggage if anyone jumps ahead of the possible rematch. If Cejudo really wants to return, maybe TJ Dillashaw will want to correct some of his old mistakes.