'He Did Change 100%'- Coach Mendez Reveals How Khabib Nurmagomedov Changed With Money and Fame
Published 08/14/2021, 11:36 AM EDT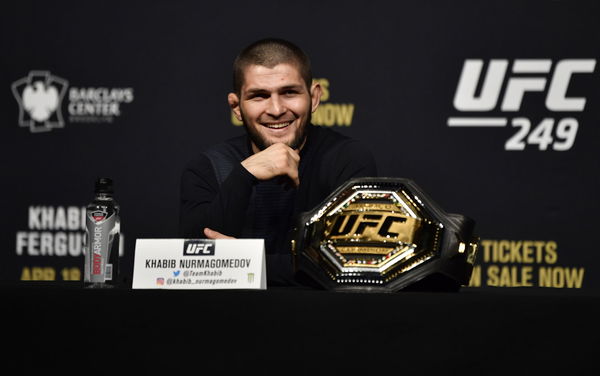 ---
---
Former UFC lightweight champion Khabib Nurmagomedov is one of the most popular stars of the MMA. In his legendary career of 29 fights, he never tasted a defeat and has dominated most of his opponents. Simultaneously, with his success inside the ring, he got success outside of it as well as he's one of the richest MMA fighters on the planet.
ADVERTISEMENT
Article continues below this ad
While money and fame could run over anyone's mind, the Dagestani juggernaut has become more generous and kind, according to the American Kickboxing Academy leader and Khabib's coach, Javier Mendez. The latter, in a Q&A session, answered a lot of topics out of which one fan asked about Khabib's personality after fame and money.
ADVERTISEMENT
Article continues below this ad
The coach said, "Yes, he did change. He did change 100%. He became more generous, a bit more kind to people. He was always kind, but he became better with people. With more money, he became better."
While this shouldn't come as a surprise to anyone. The Dagestani native has always remained kind and humble in his approach towards his fans and even many of his opponents. More often than not, he shared a good bond with his opponents prior to and after the match as well.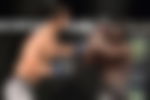 The legendary fighter bid adieu to his beloved sport after defending his lightweight crown at UFC 254 against Justin Gaethje. Even though he was in his prime, he didn't want to compete again without his late father by his side. His father passed away last year prior to his last fight against Gaethje.
When Khabib Nurmagomedov turned down a $100 million fight
ADVERTISEMENT
Article continues below this ad
Khabib was so adamant about his decision to not fight ever again that he even turned down a huge money fight against Floyd Mayweather. In an interview with 'Hotboxin' with Mike Tyson', Khabib's manager, Ali Abdelaziz had revealed that the fighter had turned down a $100 million fight.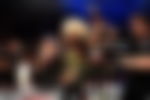 "Khabib got offered $100 million after he was retired to fight Floyd Mayweather," Abdelaziz said. "$100 million. $100 million. You can ask Floyd. You can ask everybody. Khabib said, 'No, I'm retired. I told my mother I'm retired. I'm going to keep my word to my mother. If my mother told me to fight again, maybe I will. But right now, she told me not to fight.'"(via MMA Weekly)
ADVERTISEMENT
Article continues below this ad
WATCH THIS STORY: 5 interesting facts about UFC you probably didn't know about
If a $100 million can't allure Khabib to make a return to any kind of combat sport, then nothing would. This again proved he is a man of his words rather than a puppet of money. Although he has retired for good, his fans still believe 'The Eagle' will fly again someday.