'He Does Not Have That Movement Anymore'- Stephen Thompson Urges Conor McGregor to Make 'Karate' Adjustments
Published 06/23/2021, 12:18 AM EDT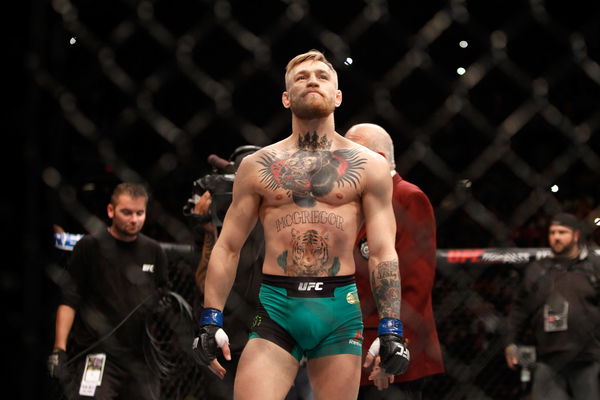 ---
---
Conor McGregor takes on Dustin Poirier in a blockbuster trilogy fight next month. There is a lot on the line for both men going into the fight. The winner of the fight will most likely fight for the title against Charles Oliveira. Therefore, besides securing bragging rights, both men will want to secure a win in order to fight for UFC gold once again. 
ADVERTISEMENT
Article continues below this ad
In a recent interview, Submission Radio asked Stephen Thompson who he thinks has to make the most adjustments going into the third fight in a few weeks' time. 
He said, "I think the person that has to do more changing of the fighters is definitely Conor. I mean Dustin Poirier has been fighting pretty much the same way for the longest time. He's got great boxing, good timing….. He (Conor) kinda lost something in his last fight. I think it was all the boxing he was doing. He does not have that movement anymore that you normally saw. Like when he fought Jose Aldo, it was the movement that won him the fight."
ADVERTISEMENT
Article continues below this ad
'Wonderboy' continued, "And he was kinda standing there in front of Dustin Poirier and he took a lot of low calf kicks and that is what settled it. So he's gotta get back and to get moving like a karate guy again. He's gotta get back and to getting on his bike and using that movement, that in and out movement, switching sides…. Cause he can draw out Dustin Poirier's strikes with his movement and with him being such a good counter puncher, can counter off of that."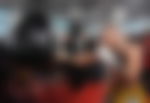 Can Conor McGregor make the necessary changes required to secure a win?
A lot of the criticism for Conor McGregor's performance against Dustin Poirier at UFC 257 stemmed from his lack of movement. McGregor was relatively flat-footed and stood in front of Dustin. Consequently, he ate a multitude of leg kicks. The leg kicks added up over time and severely compromised his movement. 
ADVERTISEMENT
Article continues below this ad
Many fans and pundits believe that all the time 'The Notorious' spent in boxing hurt his movement inside an MMA cage. If McGregor were to secure a win against Dustin Poirier in a few weeks' time, he will have to revert back to his free-flowing style of fighting.
McGregor himself has stated in the past that his movement freezes his opponents and forces them to make mistakes which he then capitalizes on. 'The Notorious' has beaten Dustin Poirier in the past. And with the right adjustments, it is not difficult to see Conor McGregor getting the job done at UFC 264. 
Watch this story:- Top 5: Matt The Immortal Browns best finishes in the UFC
ADVERTISEMENT
Article continues below this ad
What do you make of Stephen Thompson's assessment of Conor McGregor and what he needs to change? Let us know in the comments below!