'He Dresses Like Tony Montana'- Joe Rogan Impressed With Jorge Masvidal's Flair
Published 04/24/2021, 11:45 AM EDT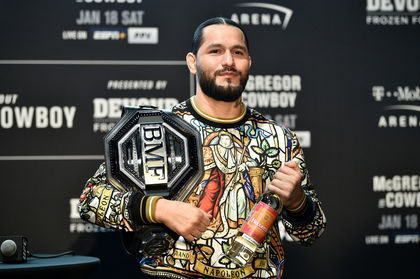 ---
---
Jorge Masvidal is one of the most flamboyant fighters in the UFC right now. While he is a long-time veteran of the sport, Masvidal found his own niche in the UFC recently. It happened after he started embracing everything that he had hidden in order to keep his focus on fighting.
ADVERTISEMENT
Article continues below this ad
He started bringing the same intensity he had in backyard brawls into the cage and saw immediate success. However, just as quickly, Masvidal started living that life in front of the cameras. This was evident in his numerous interactions with fighters like Leon Edwards, which birthed the infamous 'three-piece and a soda' comment.
ADVERTISEMENT
Article continues below this ad
Joe Rogan in particular absolutely loves the new Masvidal. He spoke about his dressing style, referencing the white suit Masvidal has worn to press conference, making him look like Tony Montana from Scarface, Along with that, Rogan shared a story of what Masvidal had to say when asked about Ben Askren taking them down ahead of their fight in 2019.
"He dresses like Tony Montana. One of my favorite moments on the podcast was when I asked him, 'can Ben Askren get a hold of you?' He said, 'he can get a hold of these n*ts'."
Jorge Masvidal: Embracing reality and earning success
ADVERTISEMENT
Article continues below this ad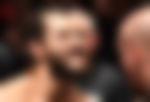 Jorge Masvidal became who he is in front of the public and became the biggest thing in the UFC. Masvidal emerged when nobody knew if Conor McGregor would return to the sport, which meant that there was a demand for a new high-profile fighter to get them buys. It happens with Masvidal KOing opponents like Darren Till and Ben Askren,
Along with those impressive performances in the cage, Masvidal lives the life he advertises. He has a genuine street0fighting background and is as honest as he can be. That persona rubs off very well in the public and he has become a fan favorite.
ADVERTISEMENT
Article continues below this ad
Masvidal is going to start his own bare-knuckle fighting MMA promotion, so he has earned a lot of money since becoming the character he is. It's a good thing that it isn't just a character, but who Masvidal is as a person.