'He Has Chronic Arthritis in His Ankles'- Dana White Makes a Startling Revelation About Conor McGregor
Published 07/19/2021, 9:50 PM EDT
---
---
Conor McGregor suffered a potentially career-ending injury at UFC 264 against Dustin Poirier. The Irish superstar had one of his kicks checked by 'The Diamond' which lead to a cracked tibia and fibula. 'The Notorious' will be out of action for the better part of a year following his injury. However, he is confident he will make a full comeback and will be stronger than ever. 
ADVERTISEMENT
Article continues below this ad
Following the incident, McGregor made startling revelations that he had suffered injuries in training camp. McGregor stated he almost pulled out of the fight as he had stress fractures on the same leg going into the fight. However, these claims have since been rubbished by the NAC, who claimed that they were not aware of this situation going into the fight.
In a recent interview, Dana White shared his thoughts on McGregor's injury and made a startling revelation about the same. He said,
"(McGregor) has had ankle issues for (the) last couple of years. He had asked if he could tape his ankles coming into this fight and he got clearance to do it from the Nevada State Athletic Commission and then he opted not to tape them. I don't know why. He has chronic arthritis in his ankles"
White continued, "It's going to take him a year to recover from this one before he can come back, so I don't know. We'll see. The fight game is a tough game, and the kid has cemented a massive legacy for himself and made a lot of money. We'll see how the rest of his career plays out"
ADVERTISEMENT
Article continues below this ad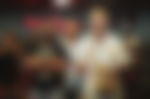 Can Conor McGregor make a comeback after a horrific injury?
ADVERTISEMENT
Article continues below this ad
McGregor prides himself on never having pulled out of a fight. During his time with the UFC, McGregor has always shown up for fights irrespective of injuries or any other factors. However, this time around, McGregor might have bitten off more than he could chew.
ADVERTISEMENT
Article continues below this ad
Going into a fight with a game plan that was heavily reliant on kicks and not having your legs in the best shape was definitely not the right thing to do. Nonetheless, the common consensus is that even though it might take a considerable amount of time, McGregor can definitely make a full comeback.