'He Has Done Stuff That's Unbelievable' – Georges St-Pierre Has a Surprising Pick as UFC Goat
Published 02/15/2021, 11:13 PM EST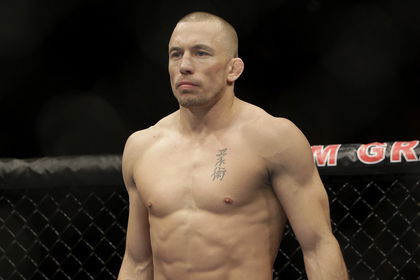 ---
---
The 'GOAT' conversation is something that fans across all sports bicker over. MMA is not exempt from that, with fans bickering as to who is the greatest mixed martial artist of all time. The likes of Jon Jones, Georges St-Pierre, and Anderson Silva, among others, make strong cases for being considered the best to ever do it. 
ADVERTISEMENT
Article continues below this ad
All the aforementioned athletes have strengths and weaknesses in their particular records that make them a strong contender for 'GOAT' status. 
However, as the sport grows and new fighters start to pave their way in the UFC, they also start to throw their names in the mix for being called the 'GOAT'. 'The Eagle' and 'The Nigerian Nightmare' are two such fighters. Both will consolidate their position in the conversation if they can continue the work that they're doing.
ADVERTISEMENT
Article continues below this ad
Read: Paulo Costa refuses to shift his fight with Robert Whittaker ahead by one week 
Georges St-Pierre picks an unlikely name for the 'GOAT' of mixed martial arts 
On a recent podcast, 'GSP' spoke about the evolution of athletes over the years. Not just in the UFC, but other sports as well.
 "As painful as it is for every athlete's ego, you have to bow down and say that yes, my time is done. And things won't get better and won't continue to get better. Of course, you can not repeat things exactly the same that some people have done."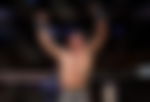 'GSP' continued, "Royce Gracie for me has done stuff that it's unbelievable. Like the stuff he did is never going to be done again. Because it's very unique to its time. What he did was never surpassed in my book to me"
Royce Gracie hails from the highly revered Gracie family. The MMA community credits them with developing Brazilian Jiu-Jitsu as a martial art.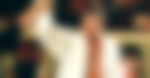 ADVERTISEMENT
Article continues below this ad
He made his UFC debut on UFC 1. At a time where most fighters just brawled senselessly. Gracie surprised everyone by grappling and using his Jiu-Jitsu moves to secure submission victories.
He won 10 out of his 13 fights in the UFC via submission. He brought a lot of interest towards the Brazilian martial art.
Fans credit him with the growth and fame of Jiu-Jitsu, not only in the UFC but also across the world. Gracie is a UFC Hall of Famer and what he has done can not be undermined. 
ADVERTISEMENT
Article continues below this ad