'He Has Nothing Left In The Tank'- Colby Covington Roasts Conor McGregor in Epic Rant
Published 05/06/2021, 3:46 PM EDT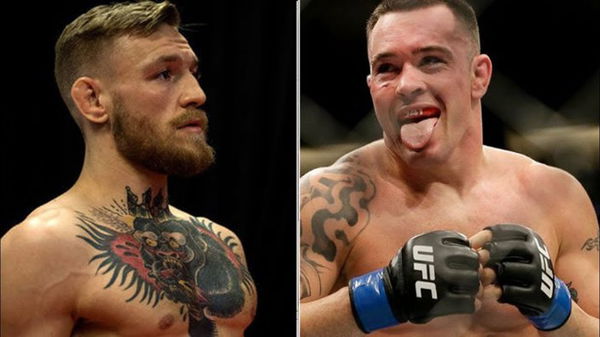 ---
---
UFC lightweight superstar Conor McGregor has a habit of taking digs at fellow fighters. He recently had some exchanges with Welterweight champion Kamaru Usman. The 'Notorious' had hinted at fighting the champ following his victory at UFC 261. Now, Colby Covington had something to say to the Irishman.
ADVERTISEMENT
Article continues below this ad
The 'Chaos' appeared for an interview where he brushed off the idea of McGregor coming to the 170lbs division.
"I haven't seen it, but I've heard about it and that's obviously just Conor trying to get some hype, get some headlines," he said.
ADVERTISEMENT
Article continues below this ad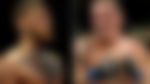 Covington further mentioned McGregor's recent fight and said that the former is getting beaten up by the gatekeeper lightweights but want's to come to the top of the welterweight division. He added, "He's not really gonna do that. He's not gonna come up and fight welterweight."
'Chaos' believes this to be just a stint of grabbing headlines and nothing else.
"He's just doing that to grab attention, to grab headlines, make people think he's being taken seriously because honestly, he's a joke. He's the laughingstock in the MMA community and even to casual fans because they're just like, 'Conor's washed up."
Covington added that the 'Notorious' has no motivation to fight and has made money because of his whiskey brand and his clash with boxer Floyd Mayweather.
"Nothing gets him up early in the morning to go fight. He tries to say it's for his kids, but man, the guy's done. He has nothing left in the tank," he concluded.
Colby Covington on Dustin Poirier
Covington has nothing appreciative to say about his former teammate either. Although he believes the 'Diamond' will win the bragging rights come this UFC 264 as he is set to face McGregor for the third time.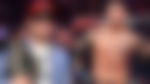 When asked about his prediction, he said, "Yeah, and that's not saying like Dustin Sorry-ier (Poirier) is any good or like, is anything special, because the guy's not. The guy's a gatekeeper at lightweight. He's nothing more. All in the big fights he always gets knocked out and beaten. He's a jobber, that's the definition of what Dustin Sorry-ier is."
ADVERTISEMENT
Article continues below this ad
He further says Poirier is fake and all his charity, and agency is a business scheme for a tax exemption. 'Chaos' asks him further to say the real things to people.
It will be interesting to see how McGregor and Poirier react to these comments made by Covington. Knowing McGregor, it won't take long before Covington gets a reply.
Do you agree with Covington's comments?
ADVERTISEMENT
Article continues below this ad