HE SAID WHAT? Joe Rogan Makes A Huge Mistake While Interviewing Jan Blachowicz at UFC 259
Published 03/08/2021, 9:43 AM EST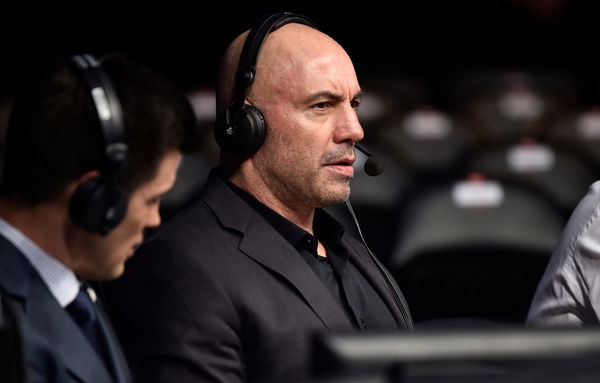 ---
---
Joe Rogan is one of the best commentators that the UFC has ever seen. However, it isn't the same as it used to be. Rogan has been scaling his association with the UFC down over the last few years ago, and now he is doing just 10 shows a year. That means he is taking more time away from the sport, and his once crisp and impenetrable knowledge is faltering.
ADVERTISEMENT
Article continues below this ad
We saw this happen at UFC 259, as Rogan interviewed Jan Blachowicz after his Light Heavyweight title defense against Israel Adesanya. However, Rogan got confused about Jan's fighting history and asked him how his transition from Middleweight to Light Heavyweight was like. Jan Blachowicz has never fought at Middleweight in his career.
ADVERTISEMENT
Article continues below this ad
Rogan said, "Now Jan, you fought at Middleweight earlier in your career and you moved up to Light Heavyweight. But you put on size." Jan responded by telling him that he had fought at Light Heavyweight his entire career. A perplexed Rogan gets caught on the spot and then he asked Jan again if he ever fought at Middleweight. A confused Jan responded,
"Never. When I was a Muay-Thai fighter, I fought at 94 kilograms. There is just a 2-kilo difference. Never fought at Middleweight."
Joe Rogan: Is he becoming a little too rusty?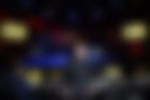 Joe Rogan deserves all the respect he has earned for himself over his career. But this trend has become worrying. Fans have become more critical of Rogan now that his appearances are far and few in between. It seems the same admiration for Rogan from a few years ago has gone.
ADVERTISEMENT
Article continues below this ad
However, the insight that he brings to the sport is unparalleled. He has been around the sport for way too long and is definitely one of the most knowledgeable men about the sport. But it seems like his knowledge is now becoming more suited to MMA history and not contemporary trends.
ADVERTISEMENT
Article continues below this ad
While this was a bad look for Rogan, he will brush it off. Everybody makes mistakes. He made a mistake very publicly and is now being criticized for it. Hopefully, this does not happen again.