'He Shouldn't Have That Cardio'- Stephen Thompson Explains Why Kamaru Usman is So Tough
Published 04/24/2021, 11:11 AM EDT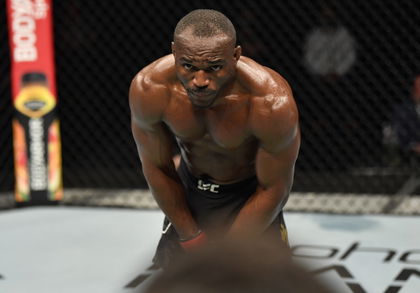 ---
---
Kamaru Usman is well on his way to establishing a legacy as the greatest Welterweight fighter of all time. While the man ahead of him is Georges St-Pierre, Usman is already breaking records GSP set. This includes the longest win-streak in the division, which Usman claimed for himself after beating Gilbert Burns.
ADVERTISEMENT
Article continues below this ad
Stephen Thompson is a possible contender for Usman, if he can get past Burns when they fight in the summer. But 'Wonderboy' does believe that Usman is one of the best the division has to offer and a deserving champion. He spoke about his skill-set, with his cardio in particular amazing Thompson. This is because Usman is very muscular and has a lot of power that he carries with himself.
ADVERTISEMENT
Article continues below this ad
"I think he is great man. He has cardio for days. And a guy who has that physique? He shouldn't have that cardio. I think he is great. I think he has got charisma, his striking is getting better. He knocked out Colby Covington, TKOd him and broke his jaw. Then he beat Burns with a jab!"
Kamaru Usman: Can he be beaten at 170?
Kamaru Usman and his skill-set are quite marvelous. People call him boring due to his wrestling heavy style. But he has proven time and time again that he has a lot more in his wheelhouse than just wrestling. While he did win the title by out-wrestling Tyron Woodley, only one of his three title defenses ended in a decision.
ADVERTISEMENT
Article continues below this ad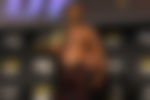 He out-struck Gilbert Burns when needed in their fight and broke Colby Covington's jaw. At the same time, he can just shoot at a fighter and they won't be able to top him. He has tremendous strength and power for the division, with people speculating a Middleweight move for him as well. But he is well-established in this division and has more to prove.
ADVERTISEMENT
Article continues below this ad
Thompson has never fought Usman, and that would be an interesting bout. Wonderboy is one of the best fighters when it comes to takedown defense, and his striking skill-set is possibly one of the widest in the sport. But Usman is on another plane right now, and even Thompson knows it.