'He Will Fight Him'- The Undertaker Says Brock Lesnar Will Fight Francis Ngannou For the Right Price
Published 04/11/2021, 9:06 AM EDT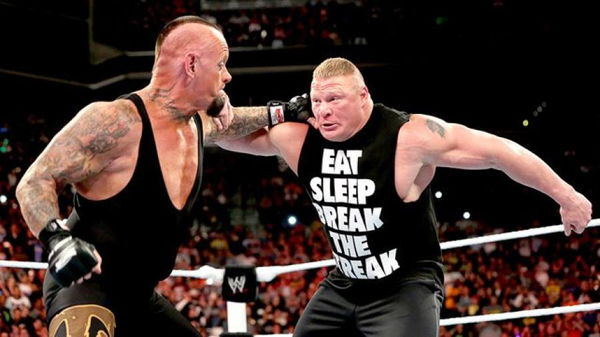 ---
---
Francis Ngannou vs Brock Lesnar may be the UFC Heavyweight super-fight fans never thought they could have. After all, rumors of Lesnar returning usually focus on bouts against Daniel Cormier. However, Ngannou vs Lesnar would be a genuine money-maker, even if there are better contenders.
ADVERTISEMENT
Article continues below this ad
Ngannou has superhuman punching power, and Lesnar is a former Division 1 Wrestling Champion. The fight would definitely be one thing that brings in droves of fans. However, Ngannou has enough options in front of him from the current crop of talent. But, if need be, The Undertaker knows what the UFC needs to do to lure Lesnar back.
ADVERTISEMENT
Article continues below this ad
"I just think Ngannou has that fear for when he hits you. He will just take your head right off, so that is kind of the narrative now that is being told. So all of that kind of build-up, and Brock got the same sort of build-up, so there's many comparisons I see there.
"H*ll, you throw enough money Brock's way, he will fight him I bet. You know Brock is a businessman. You put the right money in front of him and he will probably be open to anything."
Francis Ngannou vs Brock Lesnar: Is this realistic?
The one thing everyone knows about the fight business is that money talks. That is why the UFC was willing to pass Stipe Miocic over for Brock Lesnar when DC became UFC Champion. This is despite Lesnar's UFC 200 return being ruined by USADA sanctions for doping.
ADVERTISEMENT
Article continues below this ad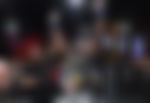 The boat never sails on Lesnar returning, as he is one of the biggest draws in combat sports history. However, will people buy him as a genuine challenger for Francis Ngannou? Why would Lesnar, at 44, make a return to the UFC after having a cushy schedule in the world of wrestling which allows him to maximize his money for limited damage?
ADVERTISEMENT
Article continues below this ad
The risk for Lesnar is incredibly high, so the UFC may need to pay out of their nose for him. But if they are having pay issues with Jon Jones, it doesn't look like they will rope Lesnar in to be an opponent to Ngannou.