'Hearing Cha-Ching'- Joe Rogan Comments On Jake Paul and Daniel Cormier Interaction from UFC 261
Published 04/30/2021, 8:29 AM EDT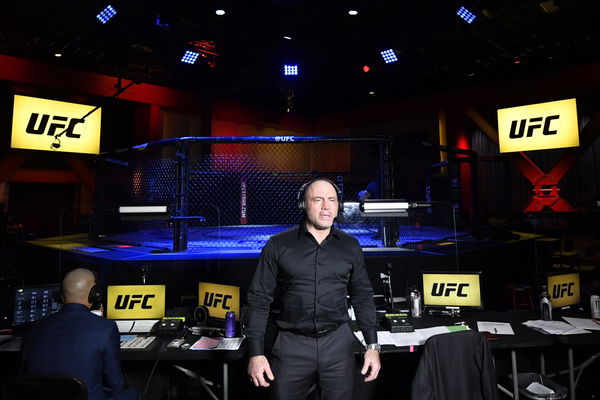 ---
---
Jake Paul is the fastest rising celebrity in the world of combat sports. Any YouTube or Vine fan from the last decade never imagined this sentence would be a reality, but it is. Paul is churning out massive numbers as a pro boxer. While his fights have been against people with questionable boxing skills (non-existent), he is generating interest.
ADVERTISEMENT
Article continues below this ad
The interest that he has generated seeped into UFC 261, the first UFC PPV with a live crowd. Paul was in attendance and furthering his cause for a possible fight against someone on the UFC roster. While he probably didn't get a fight, he almost got beat up by former Heavyweight champion Daniel Cormier. Joe Rogan, who was on the announcers' booth with DC has elaborated on what happened.
ADVERTISEMENT
Article continues below this ad
"DC said 'take my fu**ing name out of your mouth, I'm not a kid. I'll f*ck you up'. And he was like 'yikes'. Former UFC Heavyweight Champion of the World, that's not what you want."
Rogan commended the drawing power of Paul and proof of generating interest. "Let me tell you something. We were in Florida, in Jacksonville, sold-out arena, and they were all chanting f*ck Jake Paul. He's loving it. And you know why? Money. He's hearing cha-ching."
Jake Paul: The next big draw in boxing?
ADVERTISEMENT
Article continues below this ad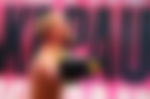 While the purists of the sport continue criticizing the rise of Jake Paul, it is undeniable that he has resurrected interest in the sport. He is building off what his brother Logan Paul did against British YouTuber KSI and trying to translate it at a genuine professional level.
Watch This Story
ADVERTISEMENT
Article continues below this ad
But his questionable competition continues to hold him back in the eyes of many. What we don't realize is that the target audience for this aren't boxing or fight fans anymore. The intended audience are the people that are personally invested in who Jake Paul is. As long as they are interested, Paul will keep succeeding as a draw.
He has drawn the ire of the MMA fans with his comments on the sport and win over Ben Askren. His antagonizing of the fans and legends like Cormier only make him a part of more headlines. So Rogan has read this right. Paul sees dollar signs with every interaction.