Here's a Look At Some of the Best Moments of Yair Rodriguez in the UFC
Published 05/27/2021, 12:35 PM EDT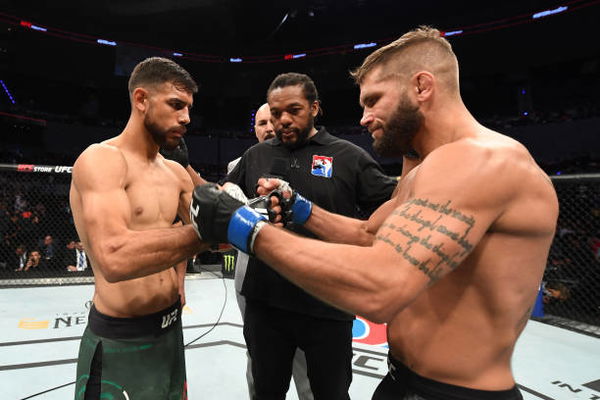 ---
---
UFC veteran and former featherweight champion Max Holloway is ready to clash with high flyer kickboxer Yair Rodriguez at UFC Fight Night 191 on July 17.
ADVERTISEMENT
Article continues below this ad
While the accomplishments of Holloway are not a secret to anyone, his opponent Rodriguez too has had a good amount of moments to boast about in the UFC.
Yair Rodriguez knocks out Chan Sung Jung at 4:59 in the fifth round
ADVERTISEMENT
Article continues below this ad
Rodriguez fought the Korean Zombie at UFC Fight Night 139. In an interview given after the match, 'El Pantera' talked about the difficulties he faced before and during the match. He said he was in a terrible condition after the first round but tried to keep composure and positive body language.
The composure certainly paid dividends in the back-and-forth match that saw both fighters using kickboxing to its ultimate level.
The first two rounds were only about kicks, which both men traded almost equally. By the end of the fourth round, both men were bruised and bloodied and were almost exhausted.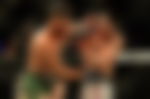 Even though Rodriguez tried hard in finishing the match early, Jung was slightly ahead of him after every round.
It all boiled down to the last round.
With only 12 seconds left, the two had eye contact, and they celebrated their fight against the run of play. They knew they were heading towards a $50,000 fight of the night bonus.
Then they gave whatever was left of them in the final seconds. In what seemed like an accident, Rodriguez threw an uppercut elbow in the last second. The elbow landed exactly on Jung's chin, and he was knocked out cold.
The fact that Jung was a second away from claiming a unanimous decision win made it even more special. Various pundits and media channels termed this as the greatest knockout ever.
Victory over veteran B. J. Penn
At UFC Fight Night 103, Rodriguez fought against B. J. Penn. Though he was already 5-0 in UFC, this challenge was different. Penn was probably his biggest opponent till then.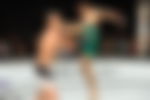 He totally owned Penn over two rounds with an offensive approach. The punches in the first round were too heavy for Penn as he found it difficult to cope with the onslaught.
The second round followed the same suit with Rodriguez finally sealing the win via a devastating front kick followed by punch combos. This was not a win, but a statement from Rodriguez.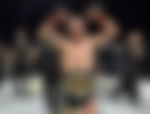 Winning The Ultimate Fighter (TUF)
The final of 'TUF: Latin America' saw Rodriguez facing the undefeated Leonardo Morales at UFC 180. 'El Pantera' displayed a submission masterclass in the first round and almost came close to the victory. Somehow, Morales got away with the scare in that round.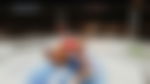 ADVERTISEMENT
Article continues below this ad
The second round saw a different approach from Rodriguez as he fought the match on feet with striking his main attribute this time. This caught Morales off-guard as he was expecting another sluggish canvas wrestling round. He again got away from the round but was clearly coming second of the two.
The last round saw an even affair from both the fighters as they attacked and countered each other's moves. In the end, the judges declared Rodriguez the winner, and he capped off his debut with a tournament victory.
Rodriguez has racked up good numbers in his career so far. The next fight presents him an opportunity to pick up perhaps the greatest victory of his career. It won't be a straightforward affair though, but then again nothing comes straightforward in combat sports.
ADVERTISEMENT
Article continues below this ad
Can he add another memorable moment by winning against Holloway?