Here's All You Need to Know About Michael Chandler and His Adopted Son
Published 05/10/2021, 8:01 AM EDT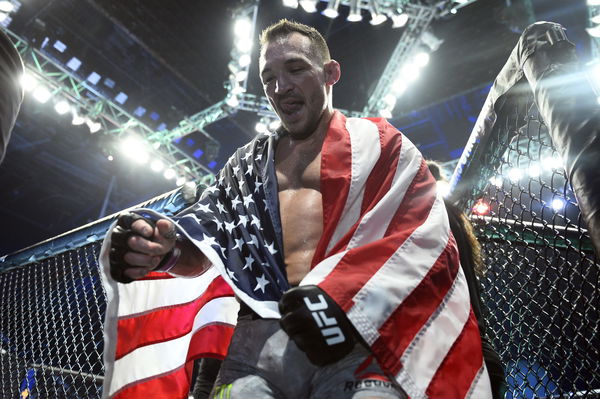 ---
---
UFC lightweight fighter Michael Chandler was the biggest name outside the UFC for a long time before he made his debut in the promotion a few months back. Even though he had lots of experience, a debut fight against Dan Hooker was not an easy one. But he not only won, he comprehensively decimated Hooker via T (KO) inside the first round.
ADVERTISEMENT
Article continues below this ad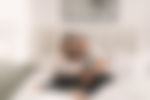 While 'Iron' is very much active on social media, he never shares about his family over the platform. It's almost 7 years since he got married but little is known about his family, including his adopted son.
ADVERTISEMENT
Article continues below this ad
Why Michael Chandler adopted a son?
'Iron' and his wife Brie Willet adopted a child after they got married. In an interview, Chandler revealed that his wife always wanted to adopt a child.
Willet's earlier experience with orphan kids who just wanted home and nothing else was the major motivation behind taking this major step, according to Chandler.
"For us, once we got through all the paperwork, and the background checks, and the criminal background checks, and the financial background checks, and the medical background checks and all the fingerprinting…once we finally got all that done, we got an email that said, 'Congratulations, you're now active' — and then six minutes later, we got a phone call."
Chandler further said, "We didn't even get over the reaction of settling into the idea of, holy cow, we're now active, we're now allowed to adopt…it was all of a sudden six minutes go by and we get that phone call."
Chandler further revealed how he wanted a newborn to be 6 months old, but his son was 9 months old. However, 'Iron' accepted it as God's wish and was happy after receiving the photo of his son. He further explained how they met the birth mother and revealed her to be a beautiful soul. The young woman was just 17 years old.
Why they named him Hap Whitaker?
'Iron' explained how they named their son. "He's actually named after an old Mizzou wrestling coach named Hap Whitney. He was a four-time state champion in Missouri, and he's a guy that I know personally."
The couple changed Whitney to Whitaker after talking to a stranger named Mike Whitaker over a French toast. "we thought, Whitaker's a cool name — so we just went Hap Whitaker Chandler."
ADVERTISEMENT
Article continues below this ad
Chandler and his wife recently celebrated their son's fourth birthday. 'Iron' shared the group photo of the same on Instagram with a caption, "Blessed to be home with my favorite heartbeats on the planet."
ADVERTISEMENT
Article continues below this ad
Chandler is truly an amazing fighter inside the octagon, but he surely is an even better human being outside of it. What did you make of the couple adopting a baby?