'His Style is Like My Style' – Vicente Luque Eyes Nate Diaz Fight Ahead of UFC 260
Published 03/24/2021, 7:25 AM EDT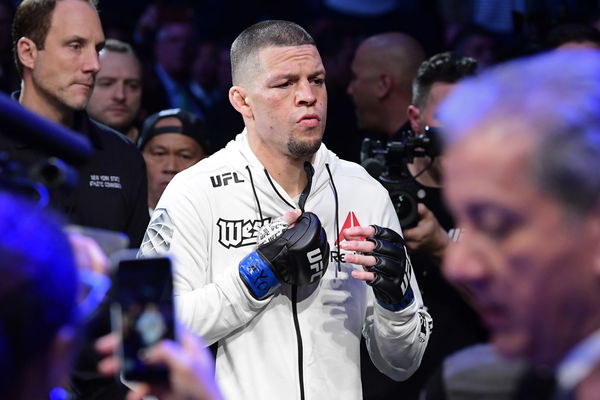 ---
---
Vicente Luque is all set to fight Tyron Woodley- the two will face each other at UFC 260. After winning his last fight, Vicente expressed his desire to fight Nate Diaz, but that fight could not take place, and instead, Woodley is to be his opponent.
ADVERTISEMENT
Article continues below this ad
How will Vicente Luque fare against Tyron Woodley after Nate Diaz?
While talking about the same, Vicente said, " Yeah I mean a fight with Nate Diaz is something that will always be in my interest, I think he is a great fighter and his style is something I enjoy as it is like my style."  
ADVERTISEMENT
Article continues below this ad
Tyron Woodley and Luque have a similar UFC record, and a fight between them should be a great one. Luque knows how good a fighter Tyron is and is excited to face a former champion.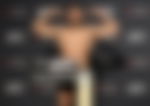 While in conversation, Luque said, " I was thinking maybe Demian Maia, but Woodley was a good option. There weren't many options, and I wanted someone in the top-10, so it made sense for me to fight Woodley."
Vicente knows Tyron's worth and hopes the fight will be good, "It is also an awesome fight, it is a guy who was the champion, he was a great champion. I definitely think it is a tough fight. But it's a good fight to put in a good spot in the division."
Vicente Luque comments on Tyron's recent form
Woodley's recent record has not been great, as he has lost his last 3 fights and maybe people believe that his career is at an end, However Vicente does not believe that and expects Woodley to be more focused than ever.
ADVERTISEMENT
Article continues below this ad
When asked about how he feels about what Woodley as an opponent and about what he has done for the sport, Luque was quick to point that out.
He said, "I'm also preparing for a much more aggressive Woodley. In his last couple of fights, he has been going for five rounds. I think everyone holds back in the first two rounds. But, in a three-round fight, I think he will open up and that is what I'm ready for."
ADVERTISEMENT
Article continues below this ad
Duing the show Lique has talks about his style," It is kind of my style. I go right in there and do what I got to do and get to the action quickly. It will be a high-paced fight. If he can handle the pressure, it will go the distance, but I am looking to finish him."
Vicente and Woodley are both magnificent fighters, and seeing these two compete at UFC 260 is going to be a treat for MMA fans all around the globe.