How A Hip Replacement Surgery Helped Ben Askren Cure His Back Issues
Published 11/30/2020, 10:00 AM EST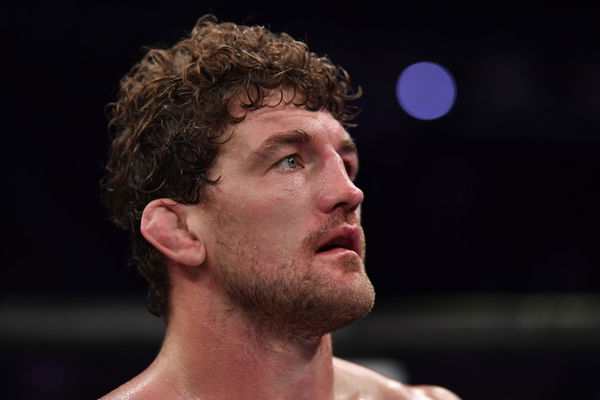 Ben Askren had to declare an early retirement from the sport of MMA last year after losing to Demian Maia. After his loss to Jorge Masvidal, Askren had lost all the momentum of his early UFC promise.
He would go ahead and get a hip replacement, which would force him to take up retirement. However, it was all for the best, as Askren commented on how hip replacement helped him with back pain.
ADVERTISEMENT
Article continues below this ad
"It's called the Birmingham hip. What they do is they get it all cleaned up. They cap the top right off and the bone goes into the socket, so they cap the top of it and they clean up the inside and put some on the inside. I am pain free.
"There's a whole bunch of other things. I knew a bunch of pain on my one side and range of motion was tied to my hip issue, but I had all kinds of back problems, and the day after the surgery, it was gone."
Askren would also add, "It was wild, I really wasn't anticipating that. I just thought I had a bad back because I wrestled my whole life. Morning of the surgery, I woke up and back pain was gone. I'm on pain pills, maybe that's it. It just never came back."
Ben Askren and a possible return to MMA?
ADVERTISEMENT
Article continues below this ad
Ben Askren saying he is pain-free is exactly the fuel that many of his fans needed to hypothesize a comeback. Askren fans will go to their grave swearing that his career in the UFC would have been different.
His style of wrestling was considered unbeatable. However, he didn't get to use it against Masvidal or Maia.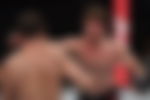 The little flashes of it against Robbie Lawler were both impressive and not-so-impressive. While Askren did manage to sink in a deep bulldog choke, courtesy of his signature 'funky' grapple, he did get slammed on his head earlier in the fight while grappling.
ADVERTISEMENT
Article continues below this ad
This does give Askren fans hope, but they shouldn't hold out on it. He still retired with a pretty good record, even if it wasn't the end he imagined.