How Charles Oliveira Overcame Ankle Problems To Become One of the Best Grapplers in UFC
Published 05/13/2021, 10:40 AM EDT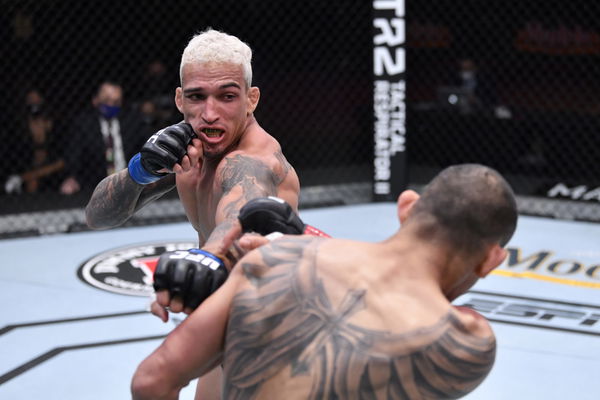 ---
---
UFC Lightweight fighter Charles Oliveira is one of the biggest names on the UFC roster today. He is on an 8-match win streak with a record-setting most submission wins for the promotion.
ADVERTISEMENT
Article continues below this ad
He is one step away from becoming the next UFC Lightweight champion as he fights Michael Chandler at UFC262. Although he is an established fighter now, everything was not the same as when he was a child.
In an interview, Oliveira and his parents discussed the tough times they had to endure.
ADVERTISEMENT
Article continues below this ad
Charles Oliveira was diagnosed with rheumatoid arthritis
Just like any other Brazilian as a child, he, too, loved playing football. But as ill-luck would have it, he was diagnosed with abnormal heart murmurs and rheumatoid arthritis which targeted his ankles.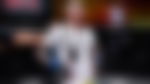 "I was hospitalized for two years and doctors told my mom I couldn't do sports anymore," he said. "I loved soccer at the time, I had no idea what combat sports were but stayed two years in the hospital.
"It sucked because I couldn't leave. My parents had to work, so I basically stayed there by myself all morning. It was hard to get used to it."
Oliveira's parents were not that rich and were doing simple jobs at that time. His father sold eggs at a local farmer's market and his mother worked as a cleaning lady for a school and for the Principal's house. It was hard for them to pay for the hospital. But Ozana's (Oliveira's mother) boss helped them by giving them financial aid.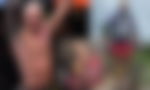 "When (the doctor) said my son had a condition and he may never walk again, I said I believed that God wouldn't let that happen. But that was a serious condition in his ankle, he couldn't move it. But thank God my boss helped me a lot, taking us to Sao Paulo for further exams," she said.
She further added how she used to sleep on the floor beside his son's bed and even didn't go to her house for one month as she traveled from work to hospital and vice versa.
"He's a fighter and a winner since he's a kid," Oliveira's father said. "The doctor said he couldn't kick a ball, and look at him now. You can't be beaten. But it was very difficult."
Choosing Jiu-Jitsu after the treatment
Although he wasn't cured fully, he was released from the hospital when he was 11. The doctors even advised him to do away with physical activities, including soccer.
Oliveira took injections of benzathine benzyspenicillin once every two weeks, and injections of anti-inflammatory drugs once a month. He started training for Jiu-Jitsu and shortly joined Bronx Gold Team. The leader of the team gave him free coaching after a request from a friend.
At first, he focused on the power game and made a lot of mistakes but soon he realized that Jiu-Jitsu is more of a technical thing than power.
He restrained himself from taking injections after he turned 18. "I would rather die than continue like this and not do the things I love," Oliveira told his parents.
After impressing everyone, Charles Oliveira made his professional MMA debut at 18, after his teammate Flavio Alvaro pulled out from a one-night, eight-man welterweight Grand Prix due to injury. Oliveira won over three opponents at Predator FC 9.
ADVERTISEMENT
Article continues below this ad
This was the start of a journey that would eventually place him in an elite list of fighters competing in UFC today. A boy who overcame all odds to become one of the best grapplers in UFC.
It's truly remarkable how he turned from a person who was deemed not to be able to walk again to one of the best MMA has ever seen.
ADVERTISEMENT
Article continues below this ad
What do you make of his comeback from the disease?