'I Am Embarrassed for Henry Cejudo'- Ariel Helwani Hits Out at 'Triple C' and 'The Schmo'
Published 04/06/2021, 10:45 PM EDT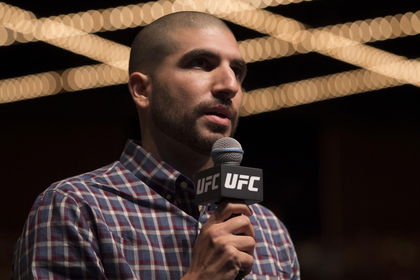 ---
---
Ariel Helwani is one of the biggest names in MMA. After working as a budding reporter for several years, Helwani landed a job with one of the biggest if not the biggest sports networks in ESPN. The American journalist is the primary source for all things MMA and is one of the most respected names in combat sports media. 
ADVERTISEMENT
Article continues below this ad
However, Helwani has his fair share of tussles within the MMA community. Over the past few years, most notably with Dana White, which resulted in him receiving a lifetime ban from UFC events. 
Read: Kamaru Usman reacts to Khabib Nurmagomedov calling him the best fighter in the UFC 
ADVERTISEMENT
Article continues below this ad
Ariel Helwani breaks down his conflict with 'The Schmo'
More recently, fan-favorite reporter 'The Schmo' challenged Ariel Helwani to a grappling match. On a recent podcast with middleweight star, Darren Till, the pair spoke expansively bout the fight game. 
Helwani also took the time to explain his 'beef' with 'The Schmo' and fired shots at 'The King of Cringe' Henry Cejudo. 
He said,
"He's trying to get me to play him in a basketball game. First of all, I would whoop him 11-0 in basketball wouldn't even be close. It would be embarrassing. His grandchildren would be embarrassed about it…. I'm not trying to play basketball with guys on Twitter and their little friend Henry Cejudo who are just trying to gain attention."
The 10-time MMA journalist of the year continued,
"Can we talk about the plight of Henry Cejudo? Olympic gold medallist, bantamweight, and flyweight champion, and he has been resorted to this? This is what's happened to Henry Cejudo? I am embarrassed for Henry Cejudo. Henry is like his cheerleader, it's like Henry what is going on bud? "
ADVERTISEMENT
Article continues below this ad
Ariel further shared that he had done nothing but try to help 'The Schmo' but in order to gain fame and popularity, 'The Schmo' called him out for a grappling match.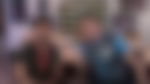 Helwani is a polarising individual in the MMA community. He is known for asking tough questions that other journalists shy away from which lands him in trouble sometimes. It will interest MMA fans to see how the situation with 'The Schmo' plays out. 
ADVERTISEMENT
Article continues below this ad
What do you make of the situation and Helwani's comments on Henry Cejudo? Let us know in the comments below!