'I Did Not Text Him That' – Dominick Cruz Shuts Down Chael Sonnen's Sean O'Malley Claims
Published 03/31/2021, 1:40 PM EDT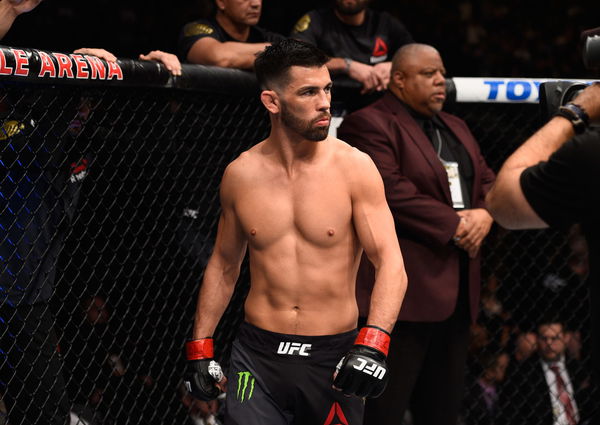 ---
---
Former UFC bantamweight champion Dominick Cruz is back in the media circles after his impressive win against Casey Kenny. An analyst for the UFC, Cruz's victory completely changed the momentum and narrative around him as he was coming off two losses prior to this fight.
ADVERTISEMENT
Article continues below this ad
However, he's now certainly on the list of potential contenders in the bantamweight division. He's ranked number nine in the official UFC rankings, which might sound low, but that can only rise with another win. Cruz appeared on Ariel Helwani's MMA show for ESPN MMA.
ADVERTISEMENT
Article continues below this ad
He talked about his impressive win there and also addressed a rumor which Chael Sonnen concocted up. Sonnen had previously claimed that Cruz had texted him to call out Sean O'Malley. Helwani asked Cruz about the same, and they both shared a smile.
"I'm glad you said it, not me. Who else knows Chael besides you and me on the level that we know Chael?" Cruz said. "Let's talk about what he benefits to get the facts straight, from throwing my name out there. He's currently a promoter of a grappling organization on fight pass."
He explained that linking his name to Sonnen's promotion, Submission Underground, will only create more attention and hype for the organization. Cruz revealed that he had turned down a fight against O'Malley when Sonnen asked him to appear and fight on Submission Underground.
"There's always an agenda when it comes to Chael Sonnen, and it's an agenda for himself a hundred percent of the time," Cruz said. However, he also added that he didn't mean any malice for Chael and that he was a friend.
"He definitely bent the truth over backwards on this one. I did not text him that," he concluded.
Dominick Cruz and his incredible comeback to winning ways
Two losses against Cody Garbrandt and Henry Cejudo derailed Dominick Cruz. Not only were those fight title fights, but they also took place during the prime of the American's career. He might be reaching his swansong right about now, and it would be a sad day if he really does retire.
ADVERTISEMENT
Article continues below this ad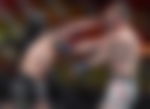 However, he's still far from any retirement talk and looks to be in great shape at 36 years. His split decision victory over Casey Kenny might not have convinced all the fans, but it was a confirmation that Cruz can still stand and fight with the best.
Do you think Dominick Cruz has what it takes to win the Bantamweight belt for the third time?
ADVERTISEMENT
Article continues below this ad