'I Didn't Want to Fight With the Mask'- Nate Diaz Gives a Bizarre Reason for Not Fighting on the UFC 2020 Calendar
Published 02/10/2021, 12:07 AM EST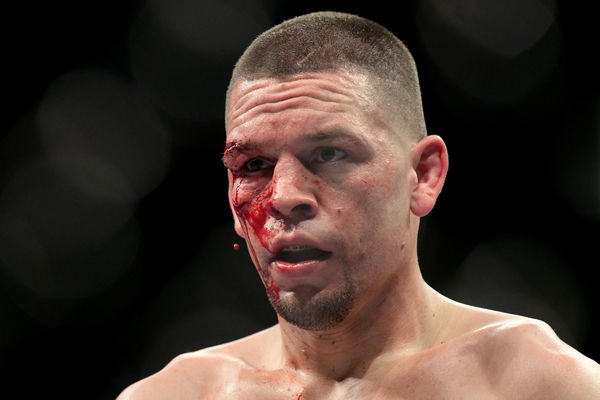 ---
---
Despite a raging pandemic engulfing the entire country, the UFC had a stellar 2020. The company was able to put on multiple live events and also ensured the safety of the fighters and the staff. A lot of stars were born, as fighters had to fight early and often. Some fighters even made short notice debuts as fights had to be canceled last minute. 
ADVERTISEMENT
Article continues below this ad
However, 2020 did miss a few big names. Chiefly Nate Diaz. The younger Diaz brother last fought in November 2019 when he battled for the 'BMF' belt against Jorge Masvidal. Despite stating that he wanted to be active and fight multiple times, Diaz has not fought since. 
Read: 'Loosen up fu*kers'- Joe Rogan shows how to do a perfect split 
ADVERTISEMENT
Article continues below this ad
Nate Diaz states that he has been training all throughout 2020 
In a recent interview, Ariel Helwani asked Diaz why he did not compete in 2020. He said,
"Initially, I was looking to do a rematch for my last fight, but they never pulled the trigger on that. So, I kinda figured out what was going on. Then COVID hit. And I was seeing the whole world slow down from COVID. And I was like, well, I ain't slowing down." 
The Stockton native continued,
"So I was trying to train and get ready for a fight. But, I didn't feel like much was going on. Nobody was doing much. So I sat around for a couple of months, then I got re-motivated, un-motivated. I didn't want to fight with the mask on. So I just watched that year fly by, but I was training the whole time."
ADVERTISEMENT
Article continues below this ad
After his recent win at UFC 257, Dustin Poirier said that he would welcome a fight against Nate Diaz. The younger Diaz brother is also on board with the idea, and therefore a fight between the two men might materialize soon.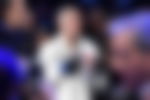 Another name that Diaz put forward as a potential opponent, was Charles Oliveira. It remains to be seen when Nate Diaz will fight again. The revelation of his return and his opponent will dominate headlines. MMA fans will be keen on having Nate Diaz back in the UFC octagon as soon as possible. 
ADVERTISEMENT
Article continues below this ad
What did you make of Diaz's reason for staying inactive in 2020?