'I Don't Care'- Tony Ferguson Not Bothered About Dustin Poirier vs Conor McGregor III
Published 04/14/2021, 11:30 AM EDT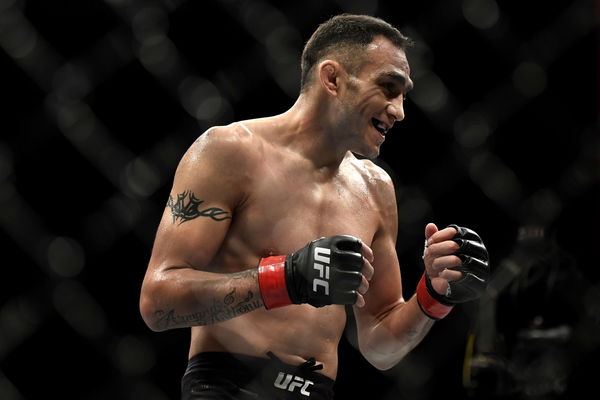 ---
---
Conor McGregor and Dustin Poirier are officially rematching this summer. While the fight was announced a while back, it seemed to have run into some trouble after Poirier and McGregor got engrossed in a Twitter spat. Poirier alleged that McGregor never paid what he promised to the charity, while McGregor defended himself by saying he didn't donate because Poirier didn't share plans.
ADVERTISEMENT
Article continues below this ad
Despite all of this, their fight has been confirmed. But former Lightweight Interim Champion Tony Ferguson doesn't care for the fight. Ferguson is going to be facing Beneil Dariush next to halt a two-fight losing streak. Either way, he isn't jumping out of the seat in excitement to see Conor and Dustin go at it again this July.
ADVERTISEMENT
Article continues below this ad
"I don't care. When it comes to that kind of stuff with Conor, it's a sh*t show. But he's keeping the show alive and it takes more than one person. So you got Dustin, myself, we're just doing our part to make sure the fans are getting what they want, which is entertainment. It's an entertainment industry."
ADVERTISEMENT
Article continues below this ad
Conor McGregor vs Dustin Poirier III: Implications on the 155-pound division?
Tony Ferguson did a good job in pointing out what Conor McGregor's fights are actually about in the UFC. It is a source of pure, unbridled entertainment. Ferguson respecting what Dustin Poirier and Conor are doing is appreciated, but it would be a stretch to say that he doesn't care about this fight.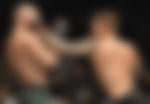 While Ferguson is facing Dariush, there is a whole list of Lightweights who are about to fight. This includes the title fight between Charles Oliveira and Michael Chandler. Ferguson could himself be in a position to have his super-fight against Conor if he fails against Poirier again.
ADVERTISEMENT
Article continues below this ad
Ferguson could also be a justifiable opponent for Poirier if Poirier is the one to lose. However, in all these situations, Ferguson needs to win. A win could also help him rematch Justin Gaethje. But even Gaethje could have his eye drawn to the fallout of Poirier-McGregor III. The fight is crucial in answering questions for this division, so it is more than just entertainment.