'I Don't Fit With This Generation'- Derek Brunson Sends an Inspirational Message
Published 01/12/2021, 7:47 AM EST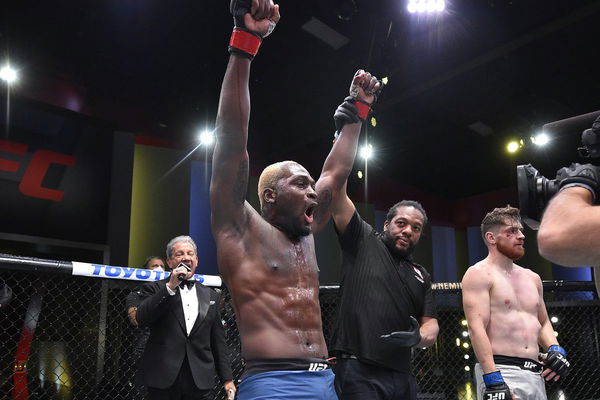 ---
---
Derek Brunson has been with the UFC since 2012. Over the course of his career, Brunson has shared the octagon with some of the best fighters the UFC has had to offer. While he has fallen short in key fights due to which he has not been able to fight for the title, Bruson has always managed to bounce back stronger than ever. 
ADVERTISEMENT
Article continues below this ad
Brunson had a dismal 2018, as he fought twice and succumbed to a loss in both fights. Despite a KO loss against Ronaldo Souza, followed by a TKO loss against current champion Israel Adesanya, Derek has since bounced back impressively, and is currently on a three-fight win streak 
Read: Kevin Holland not thrilled to be main eventing against 'Gatekeeper' Derek Brunson 
ADVERTISEMENT
Article continues below this ad
Can Derek Brunson make it 4-0 in the UFC?
Derek Brunson took to Twitter to share a few thoughts. The caption said, "This be the realist sh** I ever wrote"
ADVERTISEMENT
Article continues below this ad
The image shared by Brunson said, "I don't fit in with this generation. I get trolled online by kids & grown men sitting on their mom's couch eating pancakes and walking around in pajama pants all day. I believe in God. I won't talk about drugs (Because I don't do them), we can't do a toast cause I don't drink. I will stand up for what's right. I will lead by example and be a role model. If you come at me I have no problem checking you. If you don't like me I don't care, I won't be losing any sleep over it! DB"
Derek Brunson takes on arguably one of the toughest fights of his career when he takes on Kevin Holland in March. 'Trailblazer' has been on a roll this year. He was arguably one of the best, if not the best make fighter of 2020. He secured an impressive five wins in 2020, with four of those wins coming via stoppage.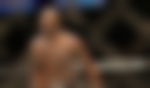 ADVERTISEMENT
Article continues below this ad
Brunson is currently 3-0 in the UFC, and a win against Holland would not only move him to 4-0. but it will put him in contention for a title shot. Brunson has previously lost important fights such as this, therefore, it will be interesting to see how he handles the challenge against Holland.