'I Don't Know How it's Like to Have Feminine Shins'- Luke Rockhold Takes a Dig at Chris Weidman
Published 05/21/2021, 12:40 PM EDT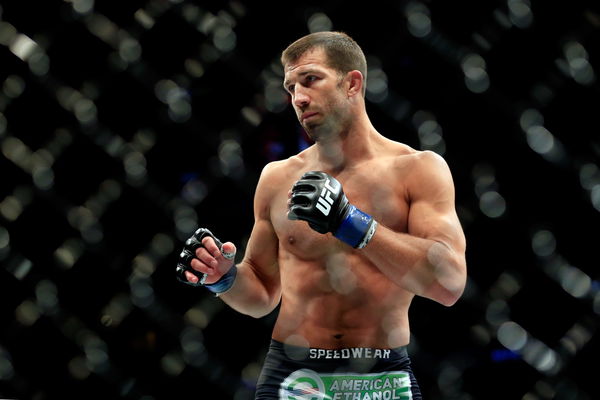 ---
---
MMA legend and former UFC middleweight champion Luke Rockhold has had a storied career. He has fought many magnificent fighters throughout his career. One of those fighters was Chris Weidman.
ADVERTISEMENT
Article continues below this ad
During a recent interview, Rockhold was asked about his thoughts on Weidman's injury which the latter recently suffered. The American Rockhold had a very different take on that. "You know, I wish him all the best. That's a tough one," he said.
"I don't know how it's like to have feminine shins, you know. I broke mine, (the) first kick of the fight but it didn't break. Just as strong," he concluded.
ADVERTISEMENT
Article continues below this ad
Weidman had a painful incident when he fought against Uriah Hall at UFC 261. In just a few seconds into the match, his shin broke into two after a check from Hall to Weidman low kick. The fight was ended then and there itself, with Weidman unable to continue further.
He recently went through surgery and is expected to be out of action for at least a year or so. These types of injuries end careers but Weidman has vowed to make a strong comeback.
The sad irony is, Weidman had won a similar match against Anderson Silva in 2013 when the latter snapped his leg after a check from the former.
The history between Luke Rockhold and Chris Weidman
Rockhold and Weidman faced each other at UFC 194 for the middleweight title. Weidman was the champ and was undefeated till then in his entire professional career.
The match started with Weidman being the aggressor and he took Rockhold and worked around the cage. Rockhold found an opening in Weidman's aggressive approach and locked in a guillotine choke to put pressure on the champ. Somehow the champ got out of it. That ended the proceeding for the first round.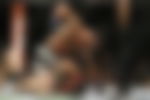 ADVERTISEMENT
Article continues below this ad
The second and third rounds saw Rockhold acting as the aggressor as he displayed superior striking prowess to outmatch the champ. By the end of the third round, Weidman was visibly hurt.
The fourth is where it all ended for Weidman as Rockhold made a successful takedown and pounced upon Weidman with a barrage of striking and secured a TKO to become the new champion.
ADVERTISEMENT
Article continues below this ad
Rockhold was expected to fight Weidman in his comeback fight but the latter has now been sidelined for at least a year and thus he is out of opponents for now. It will be interesting to see how UFC and Rockhold go further from here.