'I Feel Upset'- Francis Ngannou Recalls Controversial Fight Against Derrick Lewis
Published 03/21/2021, 11:46 AM EDT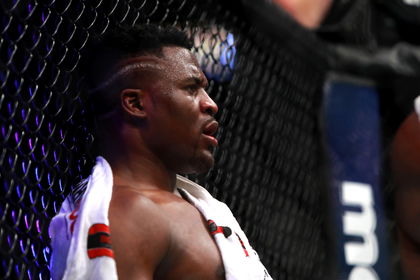 ---
---
Francis Ngannou is one of the heaviest hitters in the UFC. Every fight with him is guaranteed to end in some sort of explosive way or the other. His last 4 fights have all ended with early first-round knockouts.
ADVERTISEMENT
Article continues below this ad
These weren't easy fights either; however, Ngannou breezed past the top-tier talent. However, the memories of his last loss are still fresh in his minds.
The loss in question came at the hands of Derrick Lewis in the co-main event of a card headlined by Stipe Miocic and Daniel Cormier.
ADVERTISEMENT
Article continues below this ad
In what would have been the perfect place to reclaim a shot at the title, Ngannou completely folded and recorded one of the worst performances in UFC Heavyweight history. Ngannou lost that fight and has commented on it on the UFC Countdown for UFC 260.
"When I look back at it, I felt upset. I was still very new to the sport. I didn't have as much experience, and I was pressuring myself. It was just a lot going on."
Ngannou has proven his doubters wrong since that loss to Lewis. However, it is time to vanquish the man that sent Ngannou into that fight looking like a shadow of his former self, UFC Heavyweight Champion Stipe Miocic.
Francis Ngannou on the road to redemption?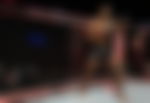 Francis Ngannou has had to earn his way back to title contention. While many believed his first shot at Stipe came a little too early, nobody can doubt the timing of this one.
Ngannou took out a number of top contenders while Miocic was locked into his trilogy with DC. The time is perfect and Ngannou has proven he more than deserves this shot.
ADVERTISEMENT
Article continues below this ad
Beating Stipe would be perfect for Ngannou, who has had to battle questions about his legacy. This is despite Ngannou still building his name in the sport, not having a lot of fight experience to rely on or look back upon.
But the second Miocic fight will definitely be much closer than the first. A win here will solidify what many once thought about Francis and his ability. His striking is too big of a cross to bear.
Or he could lose and feed into the narrative of him being too one-dimensional. Either way, the result of his next fight will play a vital role in defining the legacy that the fighters will leave behind.
ADVERTISEMENT
Article continues below this ad