'I Helped Him So Many Times'- Colby Covington Reveals How His Rivalry With Dustin Poirier Started
Published 08/04/2021, 12:06 AM EDT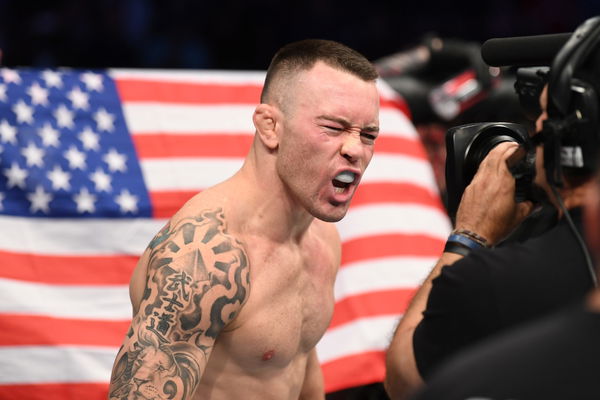 ---
---
Colby Covington is without a doubt the most polarizing figure in the UFC at the moment. 'Chaos' adopted a different approach to promoting himself after his fight with Demian Maia. He has not missed an opportunity to fire shots at anyone and everyone in the UFC. While this has made him one of the biggest names in the UFC, it has also caused him a lot of problems. 
ADVERTISEMENT
Article continues below this ad
Covington used to train at American Top Team based in Florida. However, several complaints from fighters in the gym regarding Covington's recent behavior forced him out of 'ATT'. One such fighter was UFC lightweight Dustin Poirier. 
ADVERTISEMENT
Article continues below this ad
In a recent interview, Covington shared how his relationship with Dustin Poirier deteriorated and revealed why the two men hate each other at this point in time. He said, "You know we have a history that goes back almost 10-years. We used to train at a gym in South Florida. You know we trained blood, sweat, and tears for 10 years together. I helped him so many times…. I'd always help him prepare for his fights, give him wrestling cause he doesn't have good wrestling. He is a one-dimensional boxer in the UFC."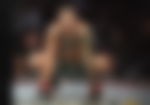 'Chaos' continued, "So I would help him be a well-rounded fighter. Then one day he just decided to turn his back on me. He was like I am not training with you, I am not going to help you….. He is like I am not training with Colby, I don't want nothing to do with Colby, I don't like his act. I want him kicked out of the gym. He started putting his feelings to the gym owner….. He was kinda one of the reasons I was forced to leave my old gym. So we just have a very bad history."
ADVERTISEMENT
Article continues below this ad
Is Colby Covington vs Dustin Poirier a possibility? 
Given the bad blood between the two men, a fight between 'The Diamond' and 'Chaos' would be an epic proposition. Covington is not the biggest welterweight and therefore could possibly compete at a lower weight class. He has expressed interest in fighting Poirier at catchweight. 
ADVERTISEMENT
Article continues below this ad
However, if Poirier wins the belt at lightweight, he will have a plethora of fighters aiming for the belt. Hence, he will most likely not get the chance to move up to fight Covington. This is contingent on Covington securing a win against Usman in their title fight set to take place at UFC 268.