'I Knock Him Out in The Third Round'- Michael Chandler Makes a Bold Prediction for the Justin Gaethje Fight
Published 08/06/2021, 11:50 PM EDT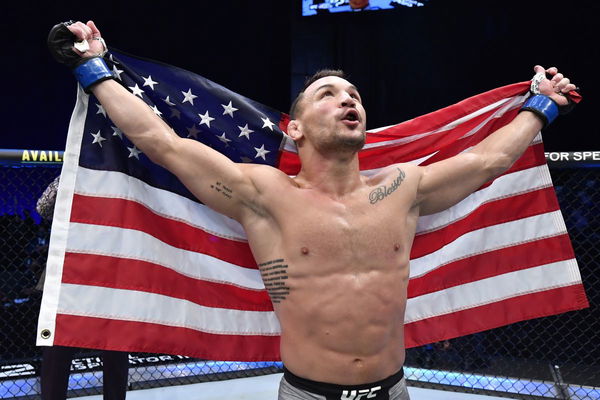 ---
---
Over the years in the UFC, Justin Gaethje has built a reputation for being a brawler. He set the standards incredibly high in his very first UFC bout where he traded blow for blow with Michael Johnson, before stopping him in round 2. In just two of those rounds, Gaethje won over a huge chunk of UFC fans for his willingness to walk into a firefight. 
ADVERTISEMENT
Article continues below this ad
In his next fight, Gaethje takes on a new challenge in former Bellator champion Michael Chandler. Ahead of the fight, 'Iron' shared his thoughts on his fight with Gaethje, and how he thinks it will go down during an Instagram live session. 
He said, "Obviously his best weapon is his leg kicks, coupled with his cardio and his ability to just wing punches for 25 minutes or 15 minutes. I believe my strengths are high pace, high cardio, a lot of punches, being able to withstand damage, and continue to trod forward…… So I believe we stand in the middle and trade for 15 minutes, and we'll see who goes down first."
ADVERTISEMENT
Article continues below this ad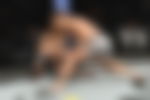 'Iron' continued, "I believe I knock him out in the third round just like Eddie Alvarez did, just like Dustin Poirier did. I think we get into a firefight, we stand toe to toe, we entertain you guys for 12 to 13 minutes, and I finish by TKO or clean KO in the third round." (h/t mmajunkie.usatoday.com)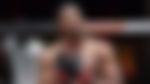 Has Michael Chandler made an accurate prediction of the fight?
ADVERTISEMENT
Article continues below this ad
Chandler believes that the two men will trade blow for blow and he will eventually put Gaethje to sleep in round three, reminiscent of what the likes of Poirier and Alvarez have done. However, the Justin Gaethje that lost to Dustin Poirier and Eddie Alvarez is not the same Justin Gaethje today, far from it.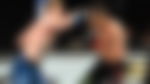 In his four-fight win streak prior to facing Khabib Nurmagomedov, Gaethje displayed maturity in his game. He was not lured into a slugfest in any of his fights. Rather, he stuck to his game plan and chipped away at his opponent before landing a devastating blow.
ADVERTISEMENT
Article continues below this ad
The fight against Tony Ferguson and his conversation with Trevor Wittman between rounds was the perfect example of that. Therefore, if Chandler believes he will be able to lure Gaethje into a slugfest and then take him out, he might have assessed the fight in the right way. 
What do you make of Michael Chandler's prediction? Let us know in the comments below!