'I Should Have Handled It Better' – Dan Hardy Talks About His UFC Controversy
Published 03/24/2021, 11:14 AM EDT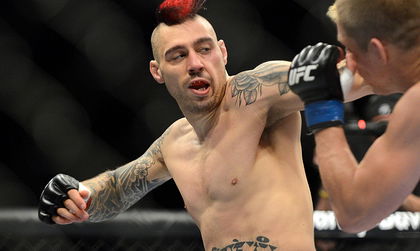 ---
---
Dan Hardy left the UFC after the promotion and the fighter ended up having a disagreement. Hardy had an altercation with an employee which led to tensions between the UFC and Hardy- this eventually led to Hardy leaving the company.
ADVERTISEMENT
Article continues below this ad
What happened between Hardy and the UFC?
During a recent interview, Hardy commented about what happened between him and the UFC. Hardy said," Yes, obviously the Herb Dean situation didn't help me, I had signed a new contract and worked a few events since then, but I think that was still in the back of their mind."
ADVERTISEMENT
Article continues below this ad
Hardy disagreed with the employee which he claims was "forthright but not aggressive, and specifically to work."
Dean knows he shouldn't have acted the way he did, where he did and believes that he could have handled the situation differently.
Dan wrote about how he has resolved his issues with the employee, he wrote, "I have apologized to the individual, for the embarrassment they must have faced. The conversation could have definitely taken place in a better location, and under better circumstances."
Will Dan Hardy return to the UFC?
Dan has not been inside the Octagon since a long time, he and his fans are eagerly waiting for his comeback. He even called out Matt Brown and Nick Diaz for a fight, when questioned about the same.
He said, " It has been suggested that a reconciliation between myself and the UFC is possible, and of course, I hope that is the case."
ADVERTISEMENT
Article continues below this ad
Dan has not yet had a conversation with Dana White, " I have yet to speak to, or hear from Dana White, and get a better understanding of his perspective on the situation."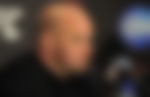 In his latest statement Dan talked about how he still is unclear about what UFC has accused him of, Hardy wrote. "The result of their brief and private investigation has left me with little closure, and hope that at some point I'm able to get more information of what I've actually been accused of."
ADVERTISEMENT
Article continues below this ad
The Outlaw has thanked the public for the support they have provided him, he thanked them for all their kind words and support, Hardy said," I'm forever a fan of the UFC, and dedicated in service of MMA. I appreciate all of your kind words and support, both privately and publicly, and have lots of exciting offers to consider."