'I Wanna Go to Texas ASAP'- Dana White Announces Massive News for Fans on UFC 260
Published 03/04/2021, 9:30 PM EST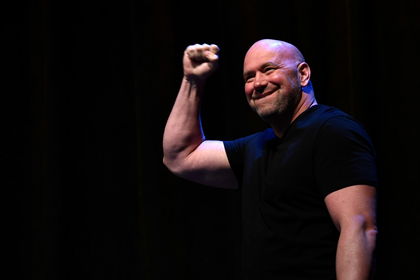 ---
---
Since the outbreak of the coronavirus pandemic, the UFC has hosted all of its events with no fans. The last time the promotion hosted an event with a fully sold-out stadium was when Israel Adesanya took on Yoel Romero at UFC 248. Since then fans have not been able to watch a live UFC event. 
ADVERTISEMENT
Article continues below this ad
Dana White has maintained that if he does bring the fans back, it will only happen when he can sell out an entire stadium. Until then, he is happy to do the events without fans. The only exception to his rule was when fans were allowed for all three events on Fight Island last month. However, this was the request put in by the administration in Abu Dhabi, which is why White had to comply. 
Read: 5 things you didn't know about 'The Lioness': Amanda Nunes
ADVERTISEMENT
Article continues below this ad
A ray of hope for Dana White and the UFC
Recently, Texas Governor Greg Abbott announced that he is ending the statewide mask mandate. He also stated that all businesses could not operate at 100% capacity. This means that Dana White and the UFC can host a live event in Texas with a sold-out stadium. 
ADVERTISEMENT
Article continues below this ad
During the recent press conference in the build-up to UFC 259, John Morgan asked Dana White if he had spoken to the authorities in Texas since the state had opened up. 
Dana said,
"And yes, as soon as the governor of Texas said that, I called. Dallas said no. And I'm working on Houston. So we'll see if we can get Houston done. I wanna go to Texas ASAP. I'll go in the next two, three weeks. I'm ready to roll. We'll be first, we'll open this thing up, we'll sell it out and be on our way."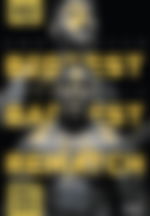 White was asked that since he plans on going to Texas as soon as possible if there was a chance that UFC 260 would take palace there. He replied, "Could be, yeah, we'll see what happens. I'm ready to go, I'd move this one if we could…. I told everybody when this opened up I would be first and we would go first and we will." 
ADVERTISEMENT
Article continues below this ad
Do you think UFC 260 takes place in a sold-out stadium in Texas? Let us know in the comments below!