'I Want To Get Back What's Mine'- Stipe Miocic Demands Trilogy Against Francis Ngannou
Published 04/28/2021, 11:37 AM EDT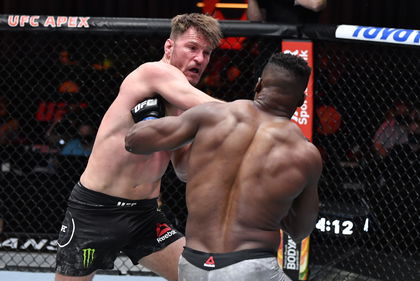 ---
---
Stipe Miocic saw his reign as the greatest Heavyweight in UFC history come to a quick and unceremonious end. After being crowned the title after winning his trilogy against Daniel Cormier, everyone expected Stipe to live up to that. However, he ran into a freight train in Francis Ngannou at UFC 260, who took his belt via a vicious knockout.
ADVERTISEMENT
Article continues below this ad
However, Miocic isn't done. Despite being on the older side, Miocic wants to give reclaiming his title another shot. Many have written him off a rematch and looking ahead to Jon Jones and Derrick Lewis. However, Miocic wants a trilogy against Ngannou to end the doubts and have a defining end to the feud.
ADVERTISEMENT
Article continues below this ad
"I felt good. I gave him the first round, but I wasn't worried because he's usually stronger in the first round, I felt him gassing a little bit. He was still good, but I was like okay, we still have four more rounds to go. Then, I hit him with that right hand and hesitated for a split second and got caught with that hook, what are you going to do, it sucks."
Miocic added, "Yeah, I want to get back what's mine… I'm trying to get to 250. I just made 230 last time, not because I tried but because of training. I'm really going to stick to try and add some weight and mass. I felt good, but 20 pounds will help, I will feel a lot stronger. He's a big dude."
Stipe Miocic: Can he reclaim his title?
ADVERTISEMENT
Article continues below this ad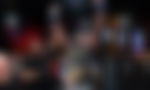 Stipe Miocic could genuinely beat Francis Ngannou if they fought again. We have seen him do it before. While Ngannou fights much smarter now, Miocic has one of the highest fight IQs in the UFC. If he could manage to execute a different game plan and not fall into major traps set by Ngannou, he could easily get the win back.
ADVERTISEMENT
Article continues below this ad
But the way the fight ended was pretty decisive. Ngannou clearly was the better fighter at the end of that night. But the same happened with Conor McGregor and Dustin Poirier, and the pair are having a trilogy fight this summer. Maybe Miocic can skip the queue at Heavyweight and get another crack at it this year? Let's see.