'I Want to Prove I'm the Best Bantamweight of All Time'- TJ Dillashaw Opens Up on UFC Return
Published 02/23/2021, 1:30 PM EST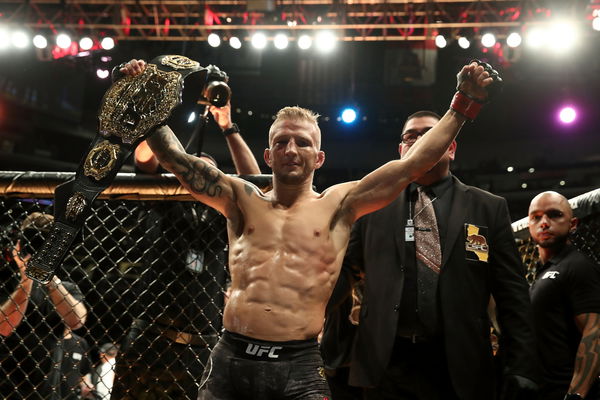 ---
---
TJ Dillashaw could have retired as one of the greatest lighter-weight fighters in MMA history. While he would have to overcome seemingly impenetrable legacies like that of Dominick Cruz, Dillashaw was well on his way to becoming a champion.
ADVERTISEMENT
Article continues below this ad
But he decided to move down to face Henry Cejudo for the Flyweight title when he was busted for using EPO. Dillashaw spoke about his issues publicly and is now beginning a comeback trail by making a few callouts.
ADVERTISEMENT
Article continues below this ad
"I'm in a good situation. I think everyone in the top five has called me out. I want to come back and fight for the best. I'm 35 years old now, I've got a lot of things in life going on, so I want to come back and prove that I'm the best bantamweight of all time, and I want to come back and fight the best.
"If that's for the belt right away then so be it. If that's fighting someone else in the top five, awesome."
TJ added, "Every person that's called me out, I've said yes to the UFC, so that's just showing them that I'm eager to get back in there.
"So it doesn't really matter as long as it's someone that's at the top of the game, because I'm gonna climb up and get that belt back fast."
TJ Dillashaw: Is he still championship caliber?
ADVERTISEMENT
Article continues below this ad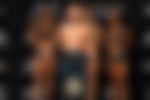 We are yet to see Dillashaw have an in-cage downfall (mainly because the Cejudo finish was too quick) in his career. However, coming back to the sport as a 35-year-old will be very hard for Dillashaw. If he wants to be the GOAT, he needs the title again.
Considering how tight the race for GOAT in this division is, Dillashaw has a legitimate chance of making himself one of the greatest Bantamweight fighters of all-time. However, his past issues and advanced age will be interesting things to look out for in his eventual return.
ADVERTISEMENT
Article continues below this ad