'I Was Really Pissed Off!'- Darren Till Not Happy With Israel Adesanya Scorecard Against Jan Blachowicz
Published 03/13/2021, 12:54 AM EST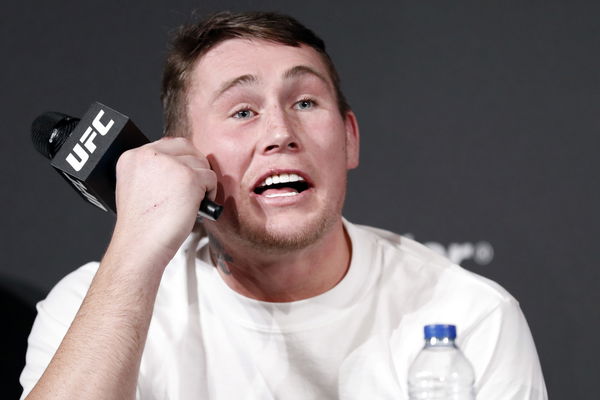 ---
---
Fighters often say that they do not want to leave a fight in the judge's hand and would like to get a finish. This is mainly because for many years, judging in MMA and the UFC, in particular, has not been the best. There have been many fights that have been given to fighters who did not deserve to win. Many fighters have been critical of the judges, and Darren Till is no exception to that. 
ADVERTISEMENT
Article continues below this ad
The Liverpool resident has been involved in a few razor-thin decisions against the likes of Robert Whittaker and Stephen Thompson. 
Although these decisions were not daylight robberies, they could have very well swung the other way. As he prepares to take on Marvin Vettori, 'The Gorilla' aims to keep the fight out of the judge's hands. 
ADVERTISEMENT
Article continues below this ad
Read: Khamzat Chimaev sends a surprise call-out for his next welterweight opponent 
Darren Till blasts judges for liberal usage of 10-8 rounds in MMA 
In a recent interview with Ariel Helwani, Darren Till spoke about judging in MMA regarding the recent fight between Israel Adesanya and Jan Blachowicz. 
He said,
"I had maybe 3 rounds for Jan and 2 for Izzy. But the 10-8, where the f**k did that come from?….. I'm sick of this shit in MMA. Dana is controversial, and he says some things, but he knows the sport man. He's been in there longer than all of us."
'The Gorilla' continued,
"A 10-8 is when you beat the guy for the whole round, the guy is out on his feet, you're on top of him absolutely smashing him. That's a 10-8, no other circumstances is a 10-8. These judges are just practically giving 10-8s out. I was pissed off when I heard that. I was really pissed off."
ADVERTISEMENT
Article continues below this ad
At UFC 259, Jan Blachowicz beat Israel Adesanya via a unanimous decision to retain his title. The difference in the fight was the takedowns by Jan, which edged him over the line.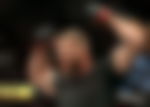 The common consensus was that the Pole was either 3-2 or 4-1. However, he did not dominate any of those rounds to the point where a 10-8 was warranted. Following the event, Dana White also criticized the judges and their scoring for awarding a 10-8 round to the light heavyweight champion. 
ADVERTISEMENT
Article continues below this ad
Do you agree with Darren Till? In what circumstance should a 10-8 round be awarded? Let us know in the comments below!