'I Would Be Forced to Retire'- Jon Jones Says His Hands Are Tied Now
Published 04/06/2021, 1:30 AM EDT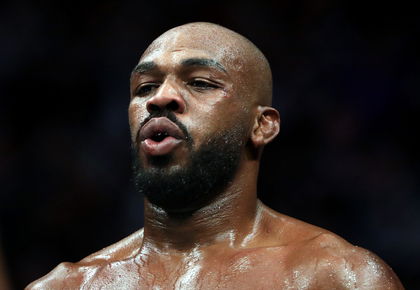 ---
---
Jon Jones is stuck between a rock and a hard place right now. He has committed himself to a move up in weight to challenge for the heavyweight title. However, it does not appear that he will be getting his shot at heavyweight any time soon. 'Bones' has been locking heads with the UFC over pay for many years now. 
ADVERTISEMENT
Article continues below this ad
However, this has become more of an issue as Jones wants to be adequately compensated for the risk involved in facing a fighter like Ngannou. The UFC, unfortunately, does not see it the same way and the two parties are far from reaching a middle ground at the moment. 
Read: UFC commentator labels Stipe Miocic a 'small guy' in the heavyweight division
ADVERTISEMENT
Article continues below this ad
Jon Jones talks about the disadvantage of being a UFC fighter
In a recent episode of a podcast, Steve-O asked Jon Jones what other alternative he had if he did not want to continue in the UFC 
'Bones' said,
"Well that's the most messed up thing about my situation. In any other profession, if you're unhappy with the way you're being treated or the way you're being paid or whatever you can just take your sh*t and leave. And got to the next boss and see if they value you more. In my situation, I would be forced to retire from fighting completely. Unless I wanted to coach or own a gym. So my hands are tied."
The former champion continued,
"But I do believe wholeheartedly that the companies that own Bellator and some of these other leagues, do have the same amount of financial backing that the UFC has."
ADVERTISEMENT
Article continues below this ad
If Jon Jones were to leave the UFC, he would most likely join Bellator. If he is able to get the amount of money he desires, it would be beneficial for both parties. For Bellator, the consensus UFC 'GOAT' joining them in the prime of his career would elevate their status as an MMA organization. And for Jon, he would get the money he thinks he deserves.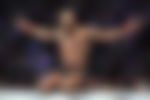 However, for that to happen, there are a lot of very difficult obstacles to overcome. And it does not look likely that Jones will fight anywhere other than the UFC.
ADVERTISEMENT
Article continues below this ad
Do you think Jon Jones would fight for another MMA organization? Let us know in the comments below