'I Would Kill Him'- Daniel Cormier Says Jake Paul Needs to Fight Tyron Woodley Before He Gets to Him
Published 04/20/2021, 1:11 AM EDT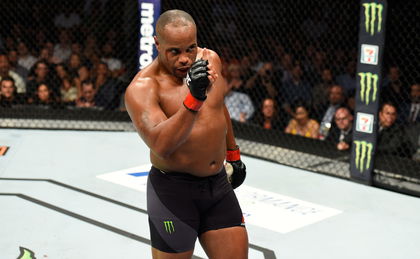 ---
---
Jake Paul is a polarizing figure in the world of combat sports. The younger Paul brother is not one to shy away from a war of words with absolutely anyone. 'The Problem Child' has orchestrated his growth from a 'YouTube Star' to a fighter who sells PPVs in excess of a million, a feat achieved by a very select few individuals. 
ADVERTISEMENT
Article continues below this ad
After his most recent win, Paul has decided to take things up a notch. On social media, he attacked not one but multiple fighters. Daniel Cormier is the latest target of his trash talk after his tweet in support of former welterweight champion Tyron Woodley.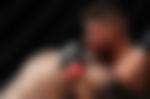 ADVERTISEMENT
Article continues below this ad
Daniel Cormier suggests possible next opponents for Jake Paul 
On the latest episode of 'DC' and Helwani, Ariel asked Daniel what he made of Jake Paul's recent comments on him and if he would ever fight him. 
Cormier replied, "This dude would never fight me. I would kill him. Why would I ever fight someone like that? But my immediate reaction was I can't stand this kid…. But who punches down? You don't punch down on somebody. I am the guy that is in the hall of fame. I am the guy that won two world championships at the same time, I'm not going to punch down to some kid on YouTube that's like fight me." 
ADVERTISEMENT
Article continues below this ad
The former Olympian continued, "What have you done to earn the right to fight me? So no it is silly and stupid. But I would like to see him fight Tyron, I would like to see him fight somebody more real. Don't fight Ben Askren at 190 bloated fight a middleweight, fight Luke Rockhold. Let me see you fight Luke Rockhold or somebody like that. Then i will not only say you have base skills I will say that you're a real fighter. Cause right now its all pretend."
For a currently active UFC fighter to fight against Jake Paul, it would need the approval of the top UFC brass including Dana White. Now, it is no secret that White is not the biggest fan of the Paul brothers. Therefore, it does not seem likely that he will entertain this as he has been very critical of the 'YouTube kids'.
On the flip side, there is a possibility that Dana White allows Paul to fight an excellent striker in the hopes of shutting him up once and for all. 
ADVERTISEMENT
Article continues below this ad