'If You Wanna Watch F*cked Up Sh*t, You Gotta Go to Derrick'- Joe Rogan on Derrick Lewis
Published 05/28/2021, 4:07 PM EDT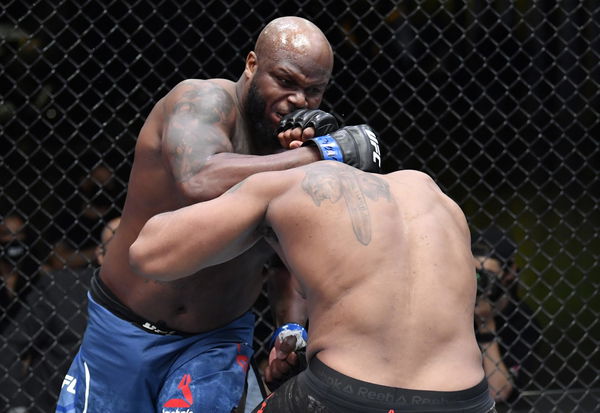 ---
---
If there is something other than fighting, which makes Derrick Lewis famous, is his funny interviews and social media posts. Something that even UFC commentator Joe Rogan has spoken about often.
ADVERTISEMENT
Article continues below this ad
On his latest podcast on Spotify, Rogan talked about the shadow banning topic with Alexander Volkanovski and Craig Jones. Rogan then brought up Derrick's issue and explained what set 'The Black Beast' apart from others.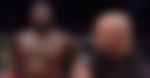 ADVERTISEMENT
Article continues below this ad
"They are not shadow banning Derrick Lewis," he said. "I mean Derrick lewis has legitimate homicides on his Instagram. I mean he has got people hit by trucks, fall off from trees.
"Like if you wanna watch f*cked up shi*t, you gotta go to Derrick and he is OK. He is the best…he knows how to use Instagram better than anybody," Rogan concluded.
Derrick Lewis heading for a fight against Francis Ngannou
After Jon Jones' fallout with UFC over pay issues, Lewis is heading for a showdown against 'The Predator' Francis Ngannou for the heavyweight title belt.
President Dana White has constantly made it clear over several interviews that he is looking forward to Ngannou against Lewis sometime later this year.
In one interview, White declared Lewis as the No.1 contender for the championship. Jon Jones is under contract," White said.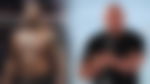 "He has a contract. We have tried to work with him and see if there are things we can do to make him want to fight at heavyweight. But if he doesn't want to fight at heavyweight, he doesn't want to at the end of the day."
"What are you going to do? You can't make the guy fight," he added.
"The reality is Derrick Lewis is really the No. 1 contender for the heavyweight championship right now. It doesn't matter if Jon Jones wants to fight or doesn't want to fight."
Does Lewis deserve a title fight?
Lewis is riding on a 4 fight win streak. He has picked up 2 consecutive KO/TKO wins over Curtis Blaydes and Alexey Oleynik at UFC Fight Night 185 and UFC Fight Night 174, respectively.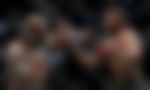 And there are only two fighters who have got the better of Ngannou in the UFC octagon, Stipe Miocic, and Lewis. The latter picked up a unanimous decision win over Ngannou at UFC 226.
So, there is some history between the two and Ngannou would be looking to get on equal terms with 'The Black Beast' if they fight again.
ADVERTISEMENT
Article continues below this ad
Lewis can certainly claim his right for the championship on the back of some impressive performances. It is only a matter of time before he signs a contract to chase his title dream.
What did you make of Rogan's views on Lewis?
ADVERTISEMENT
Article continues below this ad