'I'll Be Back'- Kevin Holland Promises To Improve Wrestling After Second Consecutive Loss
Published 04/11/2021, 11:00 AM EDT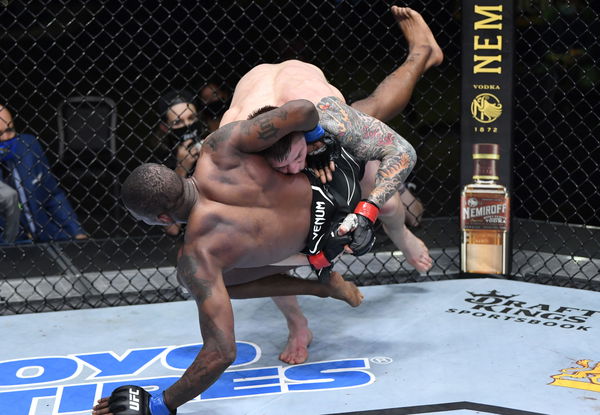 ---
---
Kevin Holland is not happy about being out-wrestled in the main event bouts he has been getting. We saw this last month when Derek Brunson comfortably out-wrestled Holland on his way to a decision win. The same strategy was used by Marvin Vettori when the pair main evented yesterday.
ADVERTISEMENT
Article continues below this ad
Facing wrestlers is usually one of the trickiest matchups for fighters. However, most top-level fighters either develop strong takedown defenses, or build their ground skills up so they can be dangerous from their back. However, Holland hasn't had the time to do that in between his 7 fights since the start of 2020. As a result, he shared a meme on Instagram that aired his frustrations.
ADVERTISEMENT
Article continues below this ad
The caption is entertaining. The well-wishes sent to Darren Till seemed genuine, and everyone hopes Till recovers soon. However, the development of mat skills at the highest level of the sport is crucial for championship talent. Holland has learned that from the setbacks he has suffered in his last two fights.
Kevin Holland: What can he do about his wrestling struggles?
The mark of the best fighters has been an all-around skill-set. Kamaru Usman is a wrestler that ended up knocking Colby Covington out to make his first title defense. Justin Gaethje is an all-American wrestler who developed one of the most dangerous striking games in the sport. There are many athletes that master multiple facets of the sport. Holland may look at those fighter's successes and take notes.
ADVERTISEMENT
Article continues below this ad
Kevin Holland will need to get back in the gym. Considering he has fought at an alarming frequency since the start of last year, Holland should slow down and work on his rudimentary skills before taking harder fights atop the division. His striking is elite, but his wrestling defense, in particular, has been worrisome.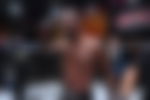 Current champion Israel Adesanya has a strike-heavy style. However, he beat fighters like Brunson and Vettori on his way to the title. He did that by making his stand-up extremely effective and developing amazing takedown defense. He has one of the highest takedown defense rates in divisional history.
ADVERTISEMENT
Article continues below this ad
Working with Daniel Cormier and possibly Khabib Nurmagomedov would be a massive step forward for Holland. Everyone has recognized his potential, but these losses could slow his rise down. A few months off with dedicated training could mean we see a new Kevin Holland if he chooses to return later this year.