'I'll Beat You With One Hand'- Uriah Hall Believes He Would 'Kill' Jake Paul In A Fight
Published 04/22/2021, 12:45 PM EDT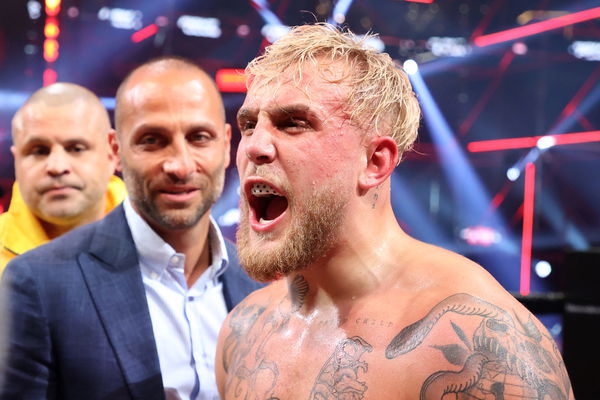 ---
---
Jake Paul has been antagonizing most of the MMA world with his antics recently. It started with his call-outs of top UFC fighters, like Conor McGregor and Nate Diaz, in 2020. However, ever since he beat Ben Askren in a pro boxing bout, Paul has been getting more aggressive while calling out MMA fighters.
ADVERTISEMENT
Article continues below this ad
UFC Middleweight Uriah Hall is not okay with Paul's actions. Ahead of his UFC 261 bout against former Middleweight Champion Chris Weidman, Hall took the time to talk about Paul and how he would 'kill him' in a fight.
ADVERTISEMENT
Article continues below this ad
"From a business standpoint, a YouTube person is going out there and people are feeding off that. You have people that hate him and you have people that love him, you've still got to watch him. It's genius, but at the same time, it humiliates what I call real athletes that really put in the time. I know guys behind me not even making that much. I know guys out there that aren't making as much as the ring card girls."
Hall added, "I say I'm going to knock you the f*ck out and thank you for the opportunity. Cause we all know I would kill him. I would tell you, bro, I will literally beat you with one hand. You don't deserve my right hand. I'll do it for free. That's how confident I am."
ADVERTISEMENT
Article continues below this ad
Jake Paul: Will he fight a legitimate striker next?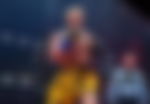 Watch This Story
There is no way Jake Paul accepts a fight against someone like Uriah Hall. Let's not forget that Hall is the one that landed one of the most vicious knockouts in UFC history on The Ultimate Fighter. While he isn't the same fighter then, he would more than hold his own against a fighter like Jake Paul.
ADVERTISEMENT
Article continues below this ad
If the winds blow the way they are right now, Paul may just fight someone like Dillon Danis. Many would argue that Danis is arguably a worse striker than Askren. However, the one guaranteed thing is that Paul will be selling a lot of PPVs whenever he fights again, regardless of the opponent.